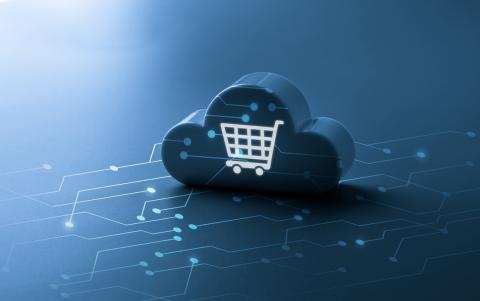 Do you sell products on e-commerce platforms such as Amazon or similar and want to enable buyers from all over the world to order your products? To do so, it is essential to translate your product descriptions into the native language of your audience.
Product translation on Amazon: specific challenges
The e-commerce international giant Amazon enables individuals and professionals from all over the world to resell products easily from the marketplace, whatever the sector (industry, cars and motorcycles, IT, books, toys, home and garden, music, travel, sports and leisure etc.).
As a seller, you will have to create a detailed description and fill in technical information about your product.
To maximise your visibility on the platform and allow non-English speaking buyers to order your products, it is essential that you translate the content into the native language of the prospective Internet customers. 
To make this easier, Amazon has implemented machine translation software (Amazon Translate). However, like any other machine translation system, this tool does not provide a 100% reliable translation.
Literal translation, gross errors, ambiguities, poor reading... These errors are very common with this type of translation. They can greatly damage your company's brand image, impact the product's referencing, and reduce sales. The stakes are particularly high for high-end products (IT equipment; luxury cosmetics and perfumes; branded clothing, etc.). To avoid setbacks such as these, it is therefore highly recommended that you use translation professionals.
Translate your Amazon products with Alphatrad
At Alphatrad, we offer translation services for your product descriptions on marketplaces and e-commerce sites (Amazon, Cdiscount, Rakuten, eBay etc.).
Your content is translated by professionals, who translate only into their native language. Most of them are based in the country where the target language is used. This means that they have up-to-date vocabulary and a solid knowledge of the local culture.
Each element of the source text (title, wordplay, slogan, catchphrase, idiomatic expressions, cultural references, technical information, etc.) is therefore perfectly adapted to the culture of the destination country. Our translators also master the technical terminology that is specific to your sector, and they possess strong creative abilities and great attention to detail. In addition, thanks to their expertise in web, marketing and e-commerce translation, our professional translators are able to produce optimised translations, for the proper referencing of your products on the platform.
When you use Alphatrad for your Amazon product description translations, you will benefit from quality translations that are ready to be used, that are reliable and are adapted to the target market – to preserve your company's reputation and enhance the value of your products for international customers.
Amazon Product Translation FAQs
The cost of translating a product description on Amazon or another e-commerce platform depends on the volume of text to be translated, the technicality of the content and the language pairing. Please contact us for a detailed quote.
We recommend that your content is translated into the buyers' native language. Indeed, even if English is the universal language, a buyer will always be more sensitive to content written in his native language. This creates a close relationship and sends a very positive image to the customer.
Alphatrad has a large pool of translators who specialise in many sectors of activity (marketing, medical, technical, financial, etc.). This allows us to translate all types of content, whatever your sector, and whatever the type of products you offer (garden tools, furniture, fashion, luxury goods, electronic or computer equipment, kitchen utensils, books, etc.).
Related Articles: