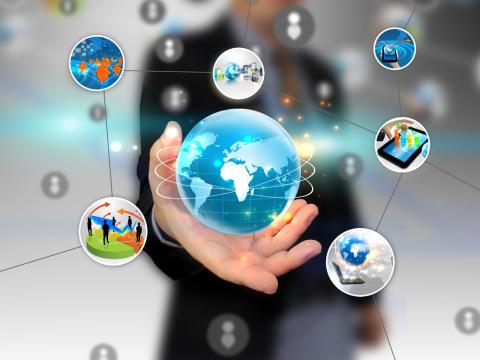 SEO translations that make an impact
Translations optimised for search engines (SEO = Search Engine Optimisation) are more and more important in global networking. With a multilingual web presence, you can position yourself internationally with Google & co., and address the information or news material to the correct users in a form optimised for the market and target audience. These texts must not only be translated professionally, with attention to detail and tailored to your needs; they should also be adapted by an SEO expert. This includes in particular the incorporation of:
Keywords and their positioning
Metadata (so called meta tags)
Content (good content is fundamental to SEO texts)
Headings (SEO texts thrive on "explanatory" headings and these often decide whether users read on, or whether they are not drawn in)
Serp and featured snippets, which according to Google (and other search engines), provide a definitive answer to a question.
The Internet has become the "gateway to the world" in the truest sense. User manuals, online help, product catalogues, or travel information − everything needs to be found as easily as possible on the Internet and in every language.
Over the years we have built up and strengthened extensive know-how in transcriptions and translations. Our in-house SEO Department works closely with the relevant experts in each country, in which the text will be used. This ensures that the culturally driven search behaviour of the respective target group is also taken into account and included.
Professional translations of web advertising texts (Google Ads and other)
We support international companies in all text areas with our professional translation services, as well as with the localisation of PPC campaigns (Google Ads, Facebook Ads, Instagram, LinkedIn, and so on) – however and wherever they should appear! In addition to the translation, we optimise your ads so that the texts are not only communicated in the relevant terminology and foreign language, but also deliver the exact advertising message to the right target audience.
Of course the respective applicable guidelines for the creation of the ad texts are taken into account depending on the conditions. 
A paid advertisement for example, on Google Ads, consists of three headers with max. 30 characters, two lines of description with 90 characters, plus two static ad URLs, called path, and a target URL. There are other important elements of paid ads, called ad extensions: sitelink, callout, structured snippet, message, price, and promotion. 
Ideally, you would create three or more ads per group, in order to identify which facts in the ad are the most "eye-catching" and are the most clicked on. Then by evaluating the ads, a procedure can be established and the most effective click-through rate achieved.
In international business, if you want to run a successful online ad campaign, you must know and understand the rules of search engines; choose the right keywords and formulate the ads in such a way that they are appealing, relevant, and informative, and that they stimulate the customer's buying interest.
Simply send us your ad text and keywords for translation, and we will be happy to assist you in your plans for expansion − regardless of which specialist field or which country you want to make an impact in.  
Social media translations that will inspire your followers
Social media has become an integral part of the daily life of many Internet users; these networks have now almost become an everyday part of many companies' online marketing strategy. Social business, i.e. the commercial aspect of social media networks, motivating and inspiring partners and customers to exchange information, has meanwhile become one of the most important current trends. Facebook, Instagram, Twitter, and LinkedIn etc., provide opportunities for businesses to establish themselves on the international market, to find their niche as well as new business ideas, and to stabilise market growth.
We will gladly support you in your international social media marketing, so that your promotional messages will reach the right audiences anytime and anywhere.
And remember: you should always work on this with people who are attuned to the culture and the language of the foreign target audience; to their sensibilities and their individualities. Machine translation can't do that – at least not in such an elegant way. Only by working with an agency such as ours, can you form an efficient and successful basis for communication and cooperation.
Related Articles: