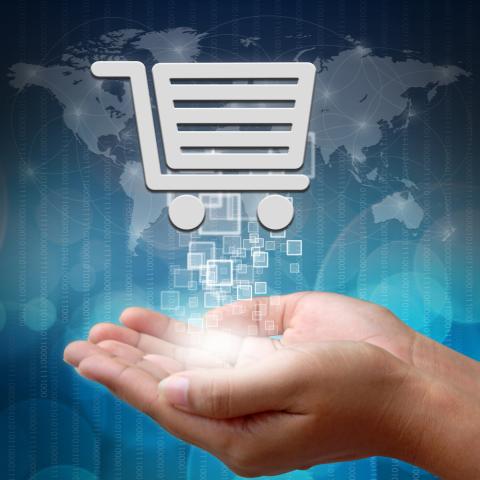 Product and service marketing has been turned upside down with the arrival of the Internet and new technologies.
The cause of this change has a concrete name, e-commerce (with variants such as, online commerce, electronic commerce, online stores, and e-shops). This has led to an increasing number of businesses deciding to develop e-commerce pages and entrepreneurs who decide to launch their activity via this medium. Fashion, beauty, and technology were the sectors with the greatest impact in e-commerce globally, although other categories are reaping major benefits through this medium.
It is for this reason that e-commerce is positioned as a powerful business tool, which can be used through traditional devices such as desktop computers and or through mobile devices such as tablets and smartphones (this has become known as mobile commerce).    
For consumers, the two types of devices have different roles to play. Mobile devices are used to search and compare products, whereas desktop devices continue to dominate the actual purchasing.
Nonetheless, businesses that decide to develop e-commerce pages must take into account a series of factors, associated with both desktop and mobile devices, to ensure that the result is as professional as possible and, above all, allows browsing so that users are aware of the site quality and do not turn to rival sites.  
For this it is essential for the e-commerce pages to include a professional product catalogue, in which products are presented in a specific order, with all necessary explanations and pertinent remarks. The price must also be indicated and, when possible, converted into other currencies.  
At the same time, care must be taken with the images that are inserted into e-commerce web pages, because, through the programming languages (CMS with unrestricted use or PHP, HTML, Javascript, etc.), these elements will facilitate the page's SEO positioning according to a series of key factors (the reason why the images must be inserted into the texts).  
It is also important for the translated pages of an e-commerce site to make the buying process as simple and user friendly as possible, to encourage brand loyalty, and create a bond with consumers over the long term.  
Finally, it is essential for the translated version of the e-commerce site to offer payment methods adapted to the targeted audience – not only in the relevant currency but also via convenient online payment gateways adapted to the country.
Examples of e-commerce CMS
Prestashop
Magento
Opencart
OsCommerce
Joomla – Virtuemart
Zen Cart
Jigoshop
Drupal Commerce
Wordpress – Woocommerce
Examples of translated contents of online stores
Product catalogues and files
Images, videos, and other multimedia material
Payment modules and gateways
Shipping methods and tables of rates
PDFs and presentations
Graphs and tables
Reviews
Comparisons
Blog posts
Information
Description
Related Articles: