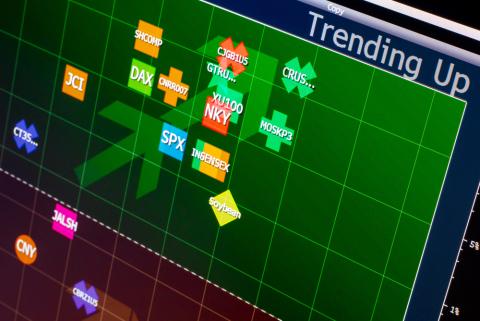 Trading consists of the purchase and sale of underlying assets in a financial market in order to generate profits.
There are currently many sophisticated trading platforms, which are increasingly being used by active players in binary options trading. Many developers are therefore working on new solutions of this type in order to simplify the work of these experts.
Trading software consists of web-based solutions that are easy for users to use because no program has to be downloaded onto the computer. Given the current increase in mobile apps, trading software is being developed for these types of devices.
Using this software, users are able to trade at least three types of binary options: the so-called HighLow options (Call/Put options), One-Touch options, and Boundary options (Range options). All are based on different existing values and their difficult to calculate potentialities.
So, for the different trading strategies, users simply use this software, which is so popular with experts in this field.
Translation of trading software
Why translate this software? For what purpose? Although the financial world is dominated by the English language, more and more investors are coming from different parts of the world, particularly from emerging markets like China, India, and Brazil.
English is not the native language spoken in any of these countries. Even though English is spoken by increasing numbers of people, a reliable translation is needed to convey the required information more easily.
It is important always to bear in mind that the translation of this type of text is necessary for business reasons, because revenue can be increased through the use of translations. This requires a team of professionals that specialise in this type of text and developer language.
In this context, a company should work with a translator or a translation agency, which provides a proper service through which the company can make any relevant changes and thereby improve its business figures.
We frequently translate the following kinds of documents: