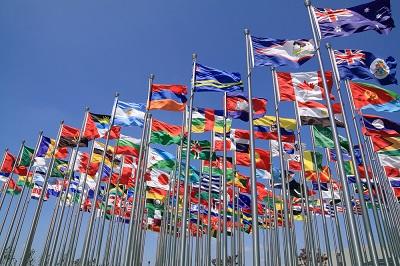 Specialisations for the public sector
In order to meet the needs of a multicultural population, forms and information from ministries and public authorities must always be offered and administered in a variety of languages. Alphatrad has been supporting companies and authorities from all public sector areas with their foreign language communications for 40 years. These include a wide variety of public corporations and foundations, government agencies, municipal and city offices, chambers of commerce and industry, and educational institutions such as universities.
Alphatrad ensures compliance with regulatory requirements through systematic quality management, seeing to it that all the special features of the different areas are taken into account and that the consistency of the content is guaranteed even when there are tight timescales. The variety of texts translated by Alphatrad range from business correspondence, press releases and annual reports, to legal matters such as contracts, written pleadings and other public service documents (invitations to tender, for example).
Certified translations
Alphatrad translators provide certified translations for submission to authorities and courts. Our European-wide branch office network guarantees that documents which are intended for government agencies or public institutions outside the UK are legally certified, so that they comply with the respective laws of the destination countries. 
Documents that are often translated for government and public sector institutions include:
I. Information material
Ministry and public authority websites
Brochures and forms
Public announcements
Press releases
Invitations to tender
Lectures and presentations
II. Legal area
Company agreements, meeting and negotiation protocols
Summons, pleadings, court decisions, affidavits
Contracts and agreements
Audit and expert reports
Bankruptcy records and documents
Commercial register excerpts
Articles of association
III. Finance and accounting
Balance sheets as well as profit and loss accounts
Texts on financial controlling, calculation and bookkeeping
Annual, interim and business reports
Tax regulations
Contact our professionals by email where you can request, a free, no obligation quotation. You'll be surprised at the speed and professionalism of our service!
Our branches:
Business Translation Services for 100+ Languages