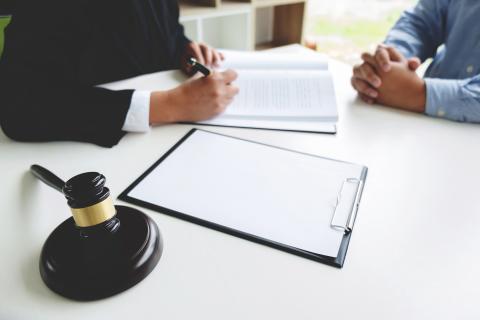 Today, globalisation facilitates cross-border travel, trade and work on an unprecedented scale and, with it, the multinational network made up of a huge diversity of people expands on a daily basis. The flexibility of internationally active firms also affects their employees, who are based in various countries around the world.
In everyday work, the initial language barriers may be overcome relatively swiftly but when it comes to written documentation and, in particular, regulatory and judicial matters, misunderstandings can crop up very quickly because the necessary expertise is lacking. This is where specialised translators are helpful for bringing clarity to what are often complex procedures with associated files, applications, statements, reports, requirements, ordinances, decisions and rulings.
We provide translation of legal documentation, for example in the areas of
marital law (e.g. divorce certificates or rulings)
labour and social law
court records
family law (e.g. rulings on custody)
rulings, petitions, claims, writs, etc., in all areas of law (civil law, criminal law...)
Certified translations of court rulings
Authorities and other institutions often require certification of the translation of documents, e.g. of a court ruling. The regulations on this differ from country to country. In France, Spain, or Germany, certification can be carried out by a sworn translator. In Switzerland or Portugal, notarisation is required. In some circumstances, an "apostille" or legalisation will also be required. The certification of translations can be required just as often in family law (e.g. in rulings in marital law or in custody proceedings) as in other areas of law, and serves as necessary or legally relevant evidence.
We translate rulings and procedural documents in many languages
We translate court rulings as well as other official decisions and judicial or legally relevant correspondence out of and into many languages. Our pool of native speakers, proofreaders, and legally experienced linguistic professionals guarantees a high-quality translation to meet all possible deadlines. Simply send your enquiry online via our contact form. We'll get back to you as soon as possible.
We translate all European and many non-European languages, for example:
Our offices: