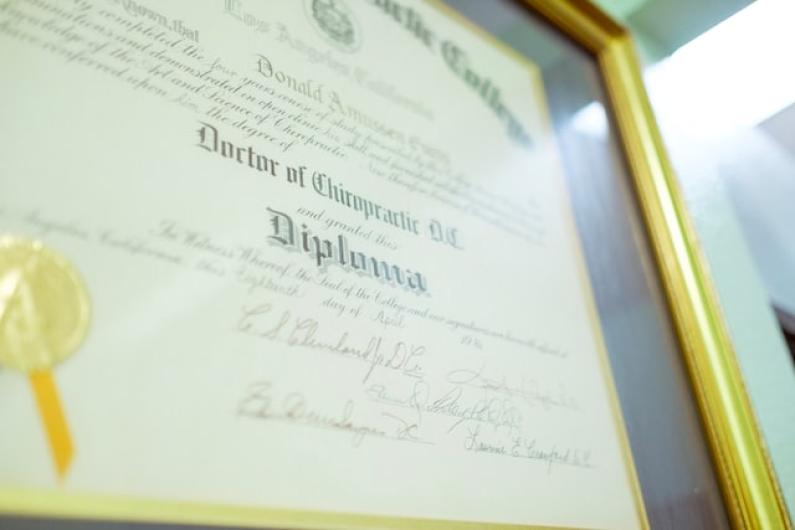 Professional Translations
More and more students are seeking to complete their studies or to access university scholarships, for which they need a certified translation of the diploma which shows the level of studies they have attained.
All translations of diplomas and certificates must be official and signed and stamped by a sworn translator (or a notary) to be valid in the country of destination. 
What is a certified translation?
An official or certified translation is one that has been carried out by a sworn translator who is accredited by the court or ministry of a country. It could be said that the sworn translator is also a kind of "notary" who certifies that the translated document is an exact reproduction of the original document. Therefore, their translation is legally valid.
Any translation done by a sworn translator will always be signed and stamped by them. This is the way to recognise an official translation. If it does not bear these marks, it is not valid. However, some countries don't have sworn translators and if this is the case, translation agencies can take care of the official translation and notarisation.
Why translate a diploma?
The official translation of diplomas is a procedure that is almost always essential if you want to study at a school or university abroad.
Whenever the original document is written in English, it must be translated into the language of the destination country so that its contents can be understood and verified. In the same way, a foreign student or worker needs to have their diplomas translated into English to be accepted in the UK.
The most common translations are high school diplomas, university degrees, third-degree diplomas (such as postgraduate or master's degrees), and language school diplomas.
How to translate a diploma into English?
Translating diplomas from a foreign language into English is one of the most common assignments in the UK.
Considering the type of documents they are, you should use a professional with experience in the translation of diplomas. The slightest error in interpretation can alter the meaning and cause significant problems for the student.
Therefore, the translation of diplomas into English must be carried out by expert translators who are native speakers. Only a translator with these characteristics will be able to create a quality translation that is faithful to the original.
and receive an answer within 24-48 hours
Choose the service you require
Get a quote
Confirm and receive your order
FAQ about certified translation services of diplomas
The certified translation of a diploma depends on a number of factors, such as the target language (French, Spanish, Portuguese, Slovenian, Hindi, Arabic …). We recommend that you contact us to get an accurate quotation.
Yes. We have a large team of professionals who are experts in the translation of diplomas. Write to us so that we can choose the one that best suits your needs.
Of course, all information that comes into our hands is kept confidential and is treated with the utmost care. You can be confident that your data will be safe with our translation services.