Professional Translations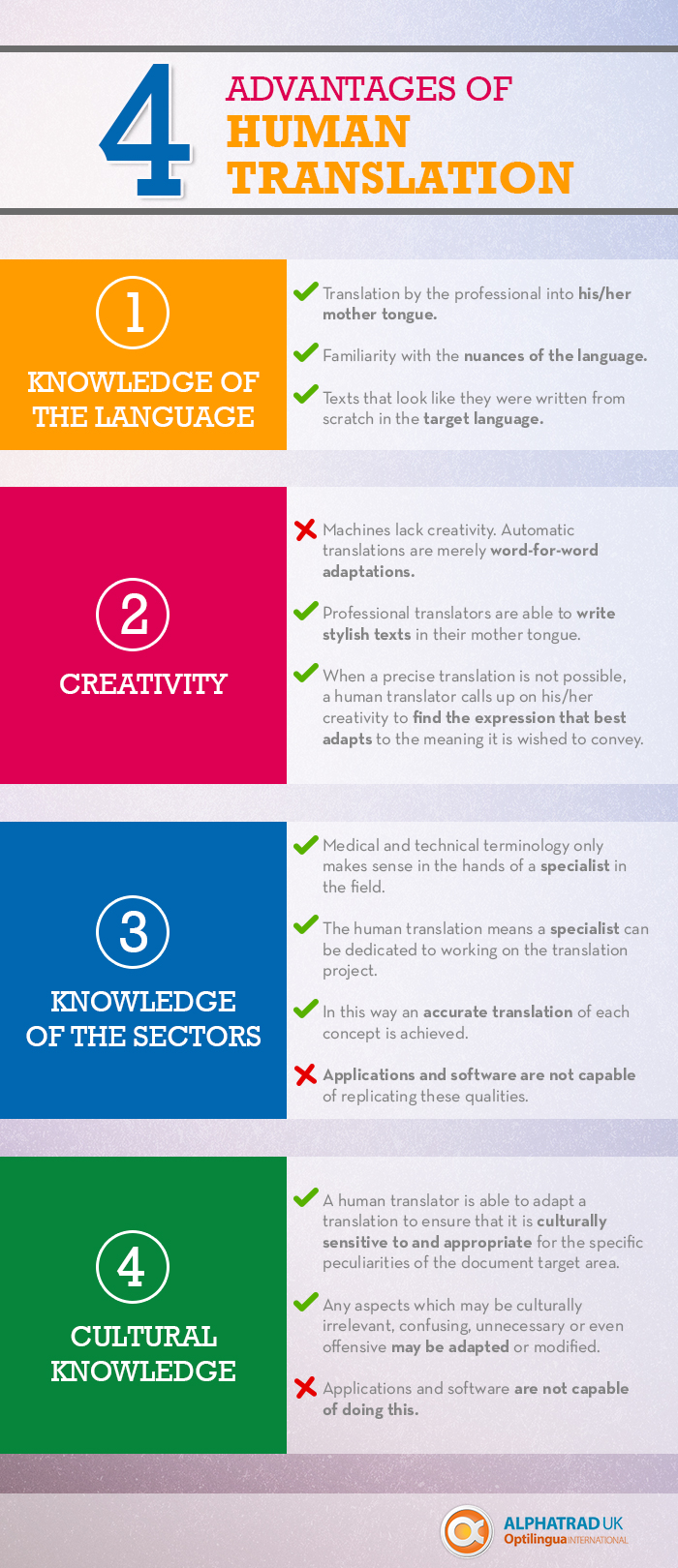 1. KNOWLEDGE OF THE LANGUAGE
Translation by the professional into his/her mother tongue
Familiarity with the nuances of the language.
Texts that look like they were written from scratch in the target language.
2. CREATIVITY
Machines lack creativity. Automatic translations are merely word-for-word adaptations.
Professional translators are able to write stylish texts in their mother tongue.
When a precise translation is not possible, a human translator calls up on his/her creativity to find the expression that best adapts to the meaning it is wished to convey.
3. KNOWLEDGE OF THE SECTORS
Medical and technical terminology only makes sense in the hands of a specialist in the field.
The human translation means a specialist can be dedicated to working on the translation project.
In this way an accurate translation of each concept is achieved.
Applications and software are not capable of replicating these qualities.
4. CULTURAL KNOWLEDGE
A human translator is able to adapt a translation to ensure that it is culturally sensitive to and appropriate for the specific peculiarities of the document target area.
Any aspects which may be culturally irrelevant, confusing, unnecessary or even offensive may be adapted or modified.
Applications and software are not capable of doing this.