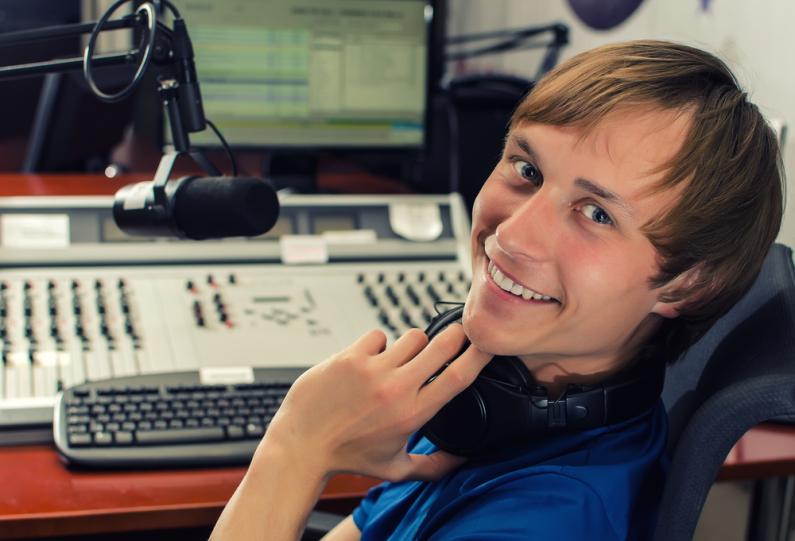 Multilingual Voice-Overs
Below you will find an overview of the most important skills and abilities that a professional voice-over artist needs to have.
Perfect diction
The first essential characteristic a voice-over artist has to acquire relates to voice and diction: They need to be able to give clear precise instructions while still retaining natural articulation, regardless of the type and content of the sound recording.
Similarly, a foreign-language voice recording requires fluent speaking, but this does not have to be completely accent-free (depending on the requirements), because the professional's natural accent can sometimes even be useful to stimulate the interest of a listener or as proof of authenticity.
Tone modulation and voice intensity
A professional voice-over artist has the ability to modulate the tone and personality of their voice to match the characteristics and purpose of a recording perfectly. These qualities are indispensable for the dubbing of films as well as for voice-overs in different languages.
Natural talent, as well as the flexibility of the speaker are essential requirements for voice recordings. Professional voice-over artists should be able to modulate their voices to captivate the listener by presenting the story or topic in an interpretatively interesting and thus literally coherent way.
Professional voice-over artists also know how to best match the intonation to the respective audio recording (socially and contextually, telephone messages, speeches or interviews, for example, differ considerably from each other in terms of vocal-auditive skills).
Adaptation of the rhythm of speech
In addition, a professional voice-over artist should be able to adapt the rhythm of their speech. This is an important skill for the sometimes quite different speech recordings they will make during their many years of professional practice.
A dubbing artist, for example, should be able to adapt their speaking rhythm, in such a way that their voice matches the original sounds emotively as well as remaining source-synchronous/mouth-synchronous to the original visual. A foreign-language text may become longer or shorter after translation, so the professional speaker must be able to adjust their speaking tempo to match the original version.
Professional voice-over artist must adapt to different projects
Multilingual dubbing is used for many projects, especially in the B2B or B2C sector: for example, voice recordings for answering machines, voice-overs for company presentations on YouTube or recordings for e-learning or training projects.
The professional voice-over artist must always provide a flawless voice recording. The voice-over artist's diction should be clear, but in addition to pronunciation, the voice-over artist must also make sure they adapt the recording so that the message of the original version is conveyed convincingly.
It goes without saying that the respective information must be interpreted and conveyed in a linguistically correct manner in every aspect to represent the brand image of a company or product.
Meeting the expectations of the customer
Sensory perception is one of the most important qualities needed by a professional voice-over artist. In order to do justice to the different tasks and to meet the client's specifications the ability to concentrate and listen attentively are essential requirements. If the speaker successfully implements the client's specifications, this can only be to the benefit of all those involved.
Are you looking for a professional voice-over artist for your audio recordings?
We know many excellent ones. Contact us now.