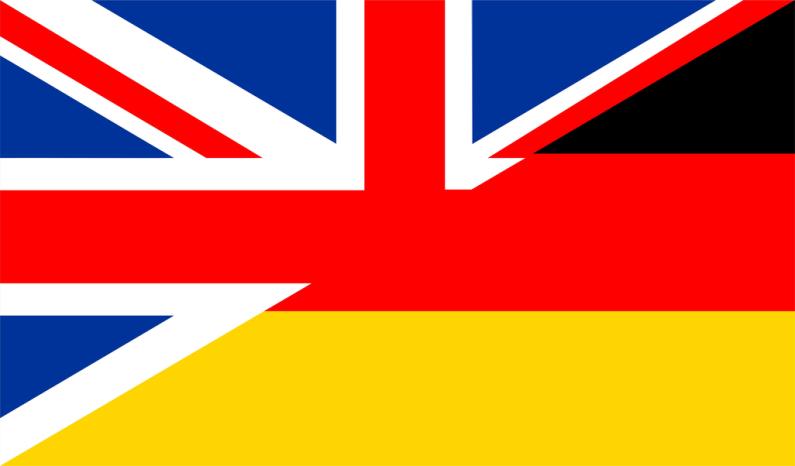 International Business
The cultural differences between the British and the Germans are noticeable in everyday life, but speaking English is not much of a problem for most Germans as they have been taught it at primary school since 2005. Learn more about the differences in the following article.
Road traffic regulations
One very obvious difference between Germany and Britain concerns road traffic regulations, because in Britain people drive on the left-hand side of the road, whereas in Germany as with most of the rest of Europe, people drive on the other side of the road. There are various theories about why this is. Amongst other things, it is claimed that it can be traced back to the time of horse-drawn carriages. In England, the animals were harnessed one behind the other and the coachman had to sit on the right side. In Germany, they were harnessed side by side, which is how right-hand traffic became established here.
By the way, mirror-inverted traffic also applies to escalators in both countries.
Tea/coffee time and the time difference
Germans tend to drink coffee, while the British are famous for drinking tea (although most British people also enjoy drinking coffee as well). Coffee time in Germany is earlier, between 2 and 3 p.m., when people also like to eat a sweet cake.
There is a one-hour time difference between Britain and Germany. You should bear this in mind when making an appointment.
The British are more polite, whereas, Germans are more direct
Germans are known for their diligence, punctuality and directness. The British on the other hand, tend to be more polite and less direct in the way that they communicate with others.
When doing business with the British, therefore, a little restraint is helpful instead of getting straight to the point and a careful choice of words will always go down better in Britain.
Business English
It is important to be aware that some English terms have a completely different meaning in business than they do in everyday conversations. The German "Chef", for example, cannot simply be translated as "Chief", because this makes one think of the supervisor of a police station in the USA.
Birthday Cards
In Germany someone will write a message in a birthday card (or other card) and then everyone else in the group will just sign it.
The British often prefer to personalise a card and will each write two or three lines.
FAQ on cultural differences between Germany and the UK
Around 77,052 British nationals lived in Germany in 2020.
Between 2008 and 2021 the number of Germans in the UK has increased, from 94,000 in 2008 to approximately 135,000 by June 2021.
In Britain it is usual for school uniforms to be worn, whereas in Germany pupils go to school wearing normal clothes.