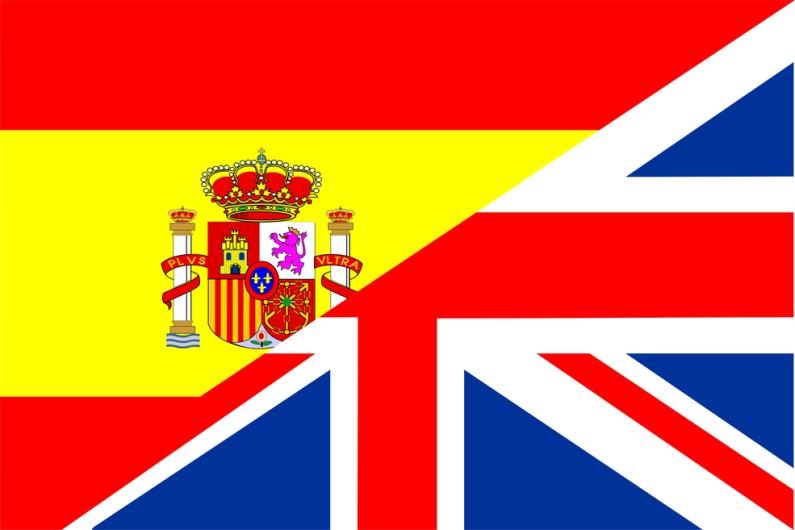 International Business
The cultural differences between Spain and the UK are immediately obvious when you visit each country. The lifestyle, the pace of life in the cities and the personality of the citizens are completely different and the countries are like night and day.
Greetings
In Spain people greet each other with two kisses, whereas in the UK, people usually greet each other with a single kiss on the cheek, a hug, a handshake or a simple verbal greeting.
Punctuality
The British are famous for their punctuality. In Spain, on the other hand, things could not be more different, and, among friends, it is very common for nobody to arrive at the agreed time.
Different eating habits
It is well known throughout Europe that in Spain people eat lunch and dinner very late. It is quite normal for Spaniards to have lunch at two or three o'clock and dinner at nine or ten o'clock at night. In the UK most people prefer to eat much earlier than this.  
However, this is not the only difference between the two countries. The British take a lunchbreak of between 30 minutes to one hour. In Spain, on the other hand, they often take a break of up to two hours to sit quietly and enjoy some downtime.
Coffee vs. tea culture
While Spaniards meet for coffee and this is the drink you are usually offered when you visit someone at home, the British will usually offer you tea. However, coffee is also becoming more and more common in British culture.
In Spain they drive on a different side of the road
When a Briton visits Spain the first thing they will have to adjust to is that cars drive on a different side of the road. Of course, for the would-be driver this is a challenge; but it is also a challenge for pedestrians who have to remember this when they are crossing.
Shutters are very Spanish
In the UK, blinds are not always used to block out sunlight in the mornings and are often used for decoration. In Spain, on the other hand, shutters have been used for decades for those who want to sleep well into the morning. 
The Spanish do not pay to watch television
While the Spanish don't pay to watch televsion, the British have to pay a television licence fee to watch programmes. Anyone who does not pay risks a heavy fine.
Different currencies and sizes
The British pay for things using the pound sterling and the Spanish use Euros. In addition to this, another difference is that in Great Britain people use both the metric system of measurement (weight in kg and distances in metres and kilometres) as well as the imperial system of measurement (weight in pounds and stones and distance in feet and miles).
One hour time difference
The time difference between Spain and the United Kingdom is one hour. Due to its location in the world, Spain should also have set its clock back one hour. However, in 1940 it was decided to follow the same time zone as countries such as Italy and Germany.
Two taps instead of one
In Spain there is a single tap where you can mix hot and cold water. In the UK, there are sometimes two separate taps for each.
Questions on cultural differences between Spain and the UK
Although there are many differences between the two, perhaps the biggest difference is that the British, in general, are more serious and formal than the Spanish. This can be seen in their attitudes to things like punctuality, and the way they greet people.
Current census information reveals that there are some 152,200 Spaniards living in the UK.
There are more British people living in Spain than Spaniards living in Britain, with about 262,800 Britons living there.