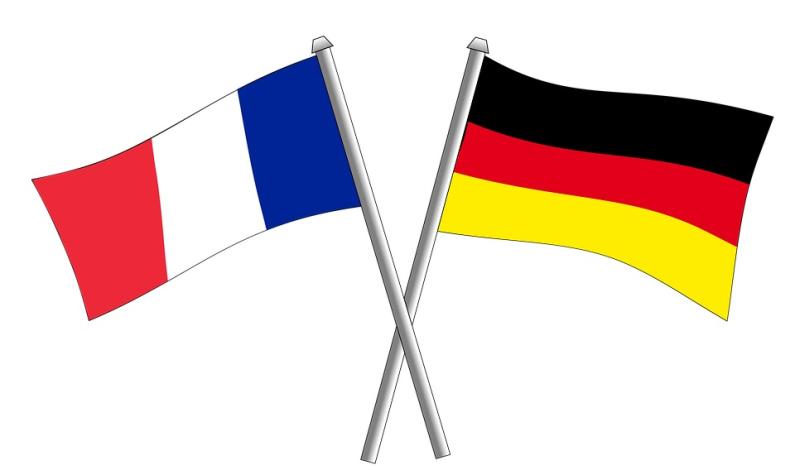 International Business
France and Germany may be neighbours, but their respective cultures are quite different. But what are the real cultural nuances between the two countries? What is the reality, and what are the stereotypes? Whether you are taking a trip to either of the countries, moving to one of them or are simply curious, here are some of the most striking cultural differences between France and Germany. 
Cultural differences between Germany and France in everyday life
Punctuality
Germans are known for their punctuality and discipline, whether they are going to work, to school or to an appointment. In comparison, it is quite common for the French not to arrive on time.
In Germany, lateness is not viewed favourably. Punctuality is an important part of the German psyche and is highly valued. It is even advisable to arrive five minutes early to an appointment, especially if it is a professional meeting.
Compliance with rules
Among the other major socio-cultural differences between France and Germany is respect for rules. In Germany, there is great respect for law and order and for other people and this can be seen in examples such as pedestrians always waiting at the red light, even if no car is coming; the streets being kept clean and cyclists riding on bike paths, etc.
Environmental protection
Protecting the environment is another very important aspect of German culture. For example, Germany has a deposit system to facilitate the recycling of plastic and glass bottles and cans. Waste separation is also taken very seriously and every household is encouraged to separate their waste.
In addition, respect for others and a sense of community are values that strongly characterise German culture and lifestyle.
The French have a more individualistic attitude to life and adherence to rules is less ingrained in the mentality of the French.
Greeting someone in Germany and in France
Traditionally (but not during the current Coronavirus crisis), French people have always greeted each other with a kiss. Handshakes are reserved for formal situations and between men.
In Germany, as in many other countries, Germans are happy to shake hands when meeting someone.
In addition, it is important to note that in Germany the question "How are you?" (Wie geht's?) is not asked just to be polite. If someone asks you this question, it means that they want to hear a long and honest answer about your life, your family, your health, your work, etc.
In France, on the other hand, the question "Ça va?" is usually used as a simple way of greeting someone and they expect to receive a short answer.
Cash payments and tips
Whilst the French pay in cash as often as they do by card, Germans use cash more often.
When tipping, in Germany as in France, you usually give 5 to 10% of the bill amount. In France, you simply put the tip on the table at the end of the meal, whereas in Germany you have to give it directly to the waiter and tell them how much you want to pay.
Cultural differences between Germany and France at work
In the world of work, there are also a number of cultural differences between the two nations.
Working hours
In Germany, a working week comprises 40 hours, whereas in France it is 35 hours.
In France, employees start work around 9 to 9.30 a.m. on average, but in Germany, many employees start work at 7 a.m. or 8 a.m.
In France the working day ends around 5 or 6 p.m. and very often includes long lunch breaks, whereas Germans often finish work much earlier, around 3 or 4 p.m., and only take a short lunch break of 30 minutes.
In addition, in France, people often work until late in the evening and this is seen as a sign of dedication, and should be admired. In contrast, working late in the evening in Germany is seen more as a sign of poor time management and an inability to complete your tasks in the allotted time.
In Germany, school also starts between 7 a.m. and 8.30 a.m. and ends between 12 p.m. and 2 p.m., depending on the school level. In France, the school day for children and young people usually starts around 9 a.m. and ends at around 4 p.m. (between 5 p.m. and 6 p.m. for high school students).
Hierarchy
In Germany, working relationships with bosses are much less strict than in France. Relationships are simpler and less formal between the different levels of hierarchy and management is more inclusive.
In France, companies tend to have a very pronounced formal pyramidal structure, although this of course depends on the type of company, the management style and the company culture.
Other differences in work culture
We should also mention that French companies strongly value degrees and educational achievement, whereas German employers tend to focus on experience and skills.
In general, the work culture in Germany is very different from that in France. For example, Germans tend to focus on efficiency and productivity: they don't appreciate long, drawn-out meetings and prefer short, focused meetings.
The differences between France and Germany with regards to food
There are many cultural differences between France and Germany when it comes to food.
Breakfast
In Germany, breakfast is usually hearty and quite extensive. For example, it may consist of cold cuts, sausage, cheese, ham, vegetables (tomatoes, cucumber ...), boiled eggs, and brown bread. It is eaten between 6.30 and 7.30 a.m., as school and work start quite early.
The French, with their preference for something sweet in the morning, often eat the famous croissant with coffee or a baguette with butter and jam.
Dinner
Unlike breakfast, which is an important part of the daily routine in Germany, dinner is quite light. For example, it might consist of wholemeal bread or rolls topped with cheese, cold cuts, pickles, salad, etc.
Germans usually eat dinner between 6 and 7 p.m. and this meal lasts less time than in France. There, dinner is an opportunity for the family to get together and to enjoy a delicious dish prepared at home.
Germany is also a big producer of vegan products. In the supermarket you will find numerous vegetarian and vegan offers, which is somewhat less the case in France.
In Germany, people mainly drink mineral water, whereas in France they tend to drink still water.
FAQs about the differences in culture between France and Germany
There are many cultural differences between France and Germany, but the most striking differences concern the following of rules, punctuality and a sense of community. These values are much more pronounced in Germany than in the neighbouring country, where people are more individualistic and follow rules less often.
France has over 86,600 immigrant Germans and it is estimated that 112,000 French people live in Germany. Germany is the fourth most popular country for French expatriates and they choose to live in Berlin in particular.