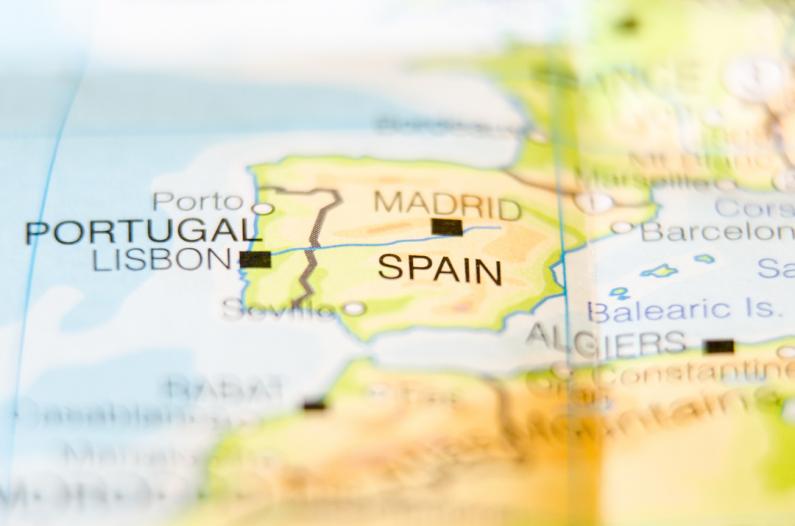 International Business
Spain and Portugal are both on the Iberian Peninsula and that is probably one of the only things they have in common. There are many cultural differences between the two, despite the fact that they are bordering countries and belong to the European Union.
We will now take a look at some of the major cultural differences that separate Spain and Portugal.
1. Neighbouring countries with a time difference of one hour
In Portugal the day starts one hour earlier than in Spain (except in the Canary Islands). Although Portugal was supposed to follow the European time zone established in 1972, it decided not to adopt it for public health reasons (as was the case in Great Britain). Being in the westernmost part of the continent, it would be very difficult for citizens to adapt to the rhythm of life of the solar cycle. Our biological clock is always trying to synchronise with the solar cycle, which is difficult the further west we are (as is the case for the Portuguese).
For the same reasons, Spain would also have had to follow the Western European time zone; however, in 1940 it decided to follow the time zone of countries such as Italy and Germany.
2. Spanish and Portuguese are not the same
Spanish and Portuguese are Romance languages which, for Spanish speakers, often appear to be very similar. However, there are some key differences that can be misleading.
As is the case with many languages, there are so-called false friends. For example: the word espantosa means spectacular in Portuguese, but dreadful in Spanish. Similarly, if a Spaniard describes a dish as delicioso it means it is delicious, but in Portuguese the word would be used to describe a dish which tastes strange.
Another very important difference is in the gender of words. There are words that are masculine in Spanish and feminine in Portuguese and vice versa. For example: in Spanish we speak of "la leche" (feminine) and in Portuguese of "o leite" (masculine).
3. Very different ways of greeting people
In Spain, men usually shake hands when they greet each other; however, in Portugal it is very common for men to give each other a big hug.
In both countries, women usually greet each other with two kisses, but in Portugal they kiss each other from right to left. It is the opposite in Spain.
4. When Spaniards eat a snack such as a pincho, the Portuguese eat a meal
Spain lags far behind the rest of Europe when it comes to the timing of meals. So, while some people in Spain might have a beer and a pincho de tortilla around 1 p.m., in Portugal they are preparing to eat lunch at that time.
In Spain eating lunch at 3 p.m. and dinner at 9 or 10 p.m. is a long-established custom; but the Portuguese believe that these mealtimes are too late.
5. In Portugal, titles matter
Traditionally in Portugal graduates have been addressed by the use of titles such as Mr. Doctor or Mr. Engineer. Although it is a formal custom that is becoming less common nowadays, it is still prevalent in professional environments.
In Spain, the informal "you" is very common and neither position nor level of education is taken into account when referring to someone.
6. The Portuguese speak better English than the Spaniards
As they say, render unto Caesar the things which are Caesar's: the Portuguese use English more and speak it better than the Spanish. The reason? English films and TV programmes are broadcast in English using Portuguese subtitles, so the Portuguese are much more familiar with the language. In Spain, on the other hand, everything is dubbed into Spanish.
7. Tapas are not free in Portugal
In Spain, it is not uncommon for bars to serve free tapas to accompany drinks. In Portugal, though, waiters often bring snacks to the table, without anyone having ordered them, but they will appear on the final bill. If you don't want to pay for them, you just need to ask for them to be removed from the table.
8. The order of surnames changes
In Portugal parents can decide whether their child will use one or two surnames and they decide in which order they are used. The most common order is for the mother's name to go first and then the father's name.
Alternatively, in Spain, the father's surname has traditionally always been placed first and the mother's second. However, more recently there has been the option to choose the order that both parents wish to use.
9. Spain is more culturally diverse than Portugal
Culturally, there are many differences and variations within Spain. The south of the country is completely different to the north: there are different dialects, very different landscapes, and so on.
Although there are differences between the regions that make up Portugal, they are not so marked. 
Frequently asked questions about the differences between Spain and Portugal
Spain's territory is almost five times larger than Portugal's, so, logically; there is more cultural diversity within Spain.
There are 97, 628 Portuguese in Spain, 19% of whom live in Madrid.
There are fewer Spaniards in Portugal, and according to the last census, there are only 14,763  Spanish residents in Portugal.