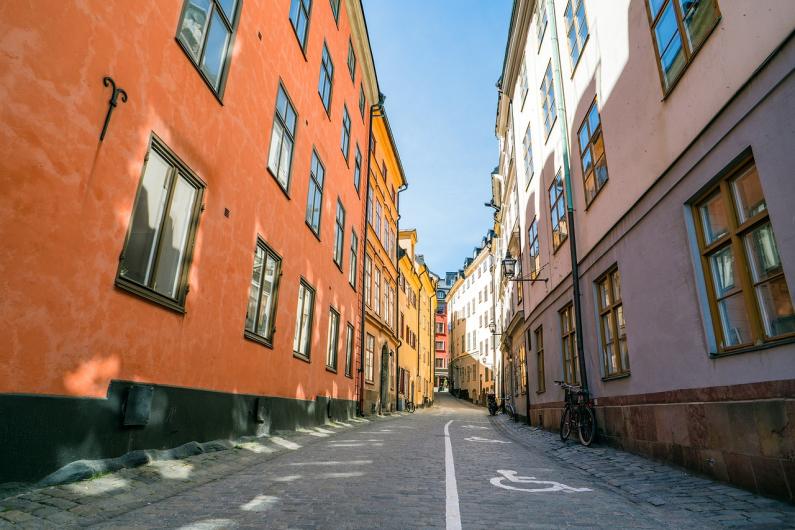 International Business
Large parts of Sweden are flat or only slightly hilly, but towards the Norwegian border there are mountain ranges rising to more than 2,000 metres.
Although you hear about the Kingdom of Sweden, the monarchy in Sweden is only representative, and democratic decisions are made in parliament.
The kingdom includes more than 200,000 islands and almost 100,000 lakes.
The country borders onto the Baltic Sea, Norway, Finland, and its west coast forms the Kattegat, a sea area considered difficult to navigate.
In terms of pure land area, Sweden is the fourth largest country in the EU, but only about 10 million people live on its 440,000 square kilometres.
Europe's largest shopping centre is located in Gothenburg, in the west of the country, and there are more of the best-known US fast-food chain outlets here than in other European countries. The Lindvalen ski area even has a drive-in for skiers.
Car accidents involving moose are not uncommon in Sweden. About a fifth of all accidents are related to moose and the warning signs showing moose crossing roads are popular souvenirs – and not always obtained legally.
Traffic offenders can expect draconian punishments in Sweden. People who do not keep the legal safe distance whilst driving can be fined and banned from driving for several years.
Sweden is an immigrant country
Sweden's population is growing, thanks mainly to immigrants. Since the 1960s, it has increasingly been considered a country of immigration, and in addition to migrant workers, many refugees from the Near East and Middle East and from former Yugoslavia have come to the country.
The economic development of the country only really took off at the beginning of the 20th century and the country is ranked in the top 12 countries in the world for its gross domestic product (GDP). One of the most famous and well-known car manufacturers, a famous furniture chain and several electronics manufacturers are Swedish.
Learning the Swedish language is especially easy for immigrants from German-speaking areas, because the two languages have a lot in common.  
Our translation agency works with native speakers for translations into and from Swedish and translates official documents, websites, brochures, contracts, and other documents.