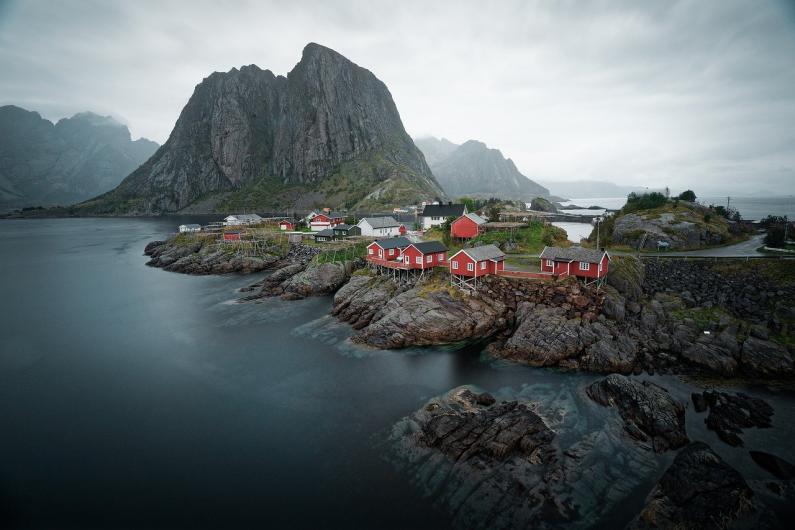 International Business
Norway is located on the Scandinavian Peninsula in northern Europe and has 2,600 kilometres of coastline.
Mardalsfossen in the Vestlandet region plunges more than 650 metres into the sea, making it the highest waterfall in Europe.
Norway has about 150,000 small islands.
The country is considered the birthplace of many winter sports.
According to a UN study, Norwegians are the happiest people in the world, have the highest standard of living according to the Human Development Index, and the Norwegian capital Oslo has been named the most expensive city in the world many times.
Alcohol can only be bought in state shops, but the country's moose are always drunk at the beginning of winter, eating berries and apples that ferment quickly after the first frost.
Since 2006, Norwegian cows have slept on mattresses – this is not just a Norwegian whim and even though the country is not a member of the EU, it has implemented this EU directive because, the extra comfort leads to increased milk production, as the cows lie longer and are more relaxed in the barn.
The Norwegian fjords are world-famous and with the right of public access everyone is allowed to pick mushrooms or berries, grill on an open fire, or go boating.
English speaking films in Norway
The history of Norway's national language has related mainly to geographical conditions and political developments.
None of the regionally spoken dialects of Old Norwegian have been able to establish themselves nationwide, and Norway has long belonged to the Danish-Norwegian Personal Union, in which Danish is predominantly spoken.
Although the Norwegians are proud of their Neo-Norwegian, which was developed from a type of Danish in the middle of the 19th century, children in Norway learn English at an early age. Many foreign TV series and most blockbusters from Hollywood are not dubbed and are at most broadcast with subtitles. In schools Spanish, French or German are still offered in lessons from the 8th grade onwards.
Our translation services include the translation of contracts, official documents, websites, information brochures and many other documents from and into Norwegian and many other languages.