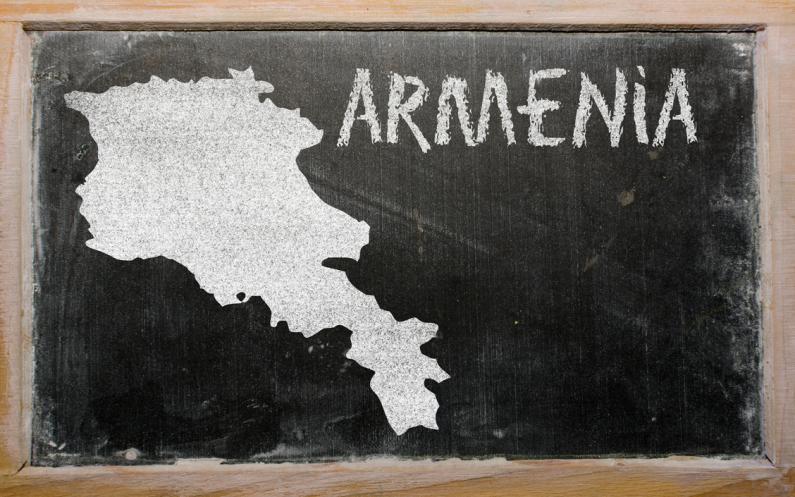 Armenian is an ancient language, distinguished by its unique alphabet and numerous linguistic specificities. Today, translating texts into Armenian is particularly interesting, especially in view of the wide dispersion of Armenians throughout the world.
Armenian: the origins and specificities of the language
Armenia, a former Soviet republic, is located in the Caucasus region of Western Asia. The country was once divided between the Ottoman Empire and Russia, giving rise to two variants of the language:
Eastern Armenian: the official language of the Republic of Armenia, which is also used in Armenian communities in Russia and Iran.
Western Armenian: this variant is mostly spoken by Western Armenians living around the world. However, this language is in sharp decline today.
Armenian is one of the branches of the Indo-European language family. It is an isolated language (or a linguistic isolate), as Armenian cannot be affiliated with any other living language. Ancient Armenian, or Classical Armenian (also known as Grabar), dates back, in written form, to the 5th century. It is therefore, a much older language than French or English.
Armenian is a complex language, which has its own alphabet consisting of 38 characters. Similar to Ancient Greek and some Germanic languages, Armenian also has many linguistic specificities related to its punctuation, grammar, conjugation...
Why translate texts into Armenian?
Armenian is spoken today by almost three million speakers within the country, as well as by almost two million speakers in the countries that make up the former USSR.
Armenia, which enjoys a unique geographical location at the crossroads between Asia and Europe, also borders Georgia to the north, Azerbaijan to the east, Iran to the south, and Turkey to the west.
Armenia has 3.4 million inhabitants, and is home to nearly 20 different nationalities, including Georgians, Russians, Ukrainians, Germans, Syrians, etc. There are also between two and three million Armenians who have immigrated to the United States, Europe, and many countries in the Middle East.
Alphatrad UK provides you with native Armenian translators, who are able to translate all types of texts into Armenian from around 100 languages, and vice versa. All these professionals work in their mother tongue, to guarantee you a high-quality result, whatever your sector of activity, and the type of translation (marketing, legal, medical, technical, financial, certified, etc.) you need.