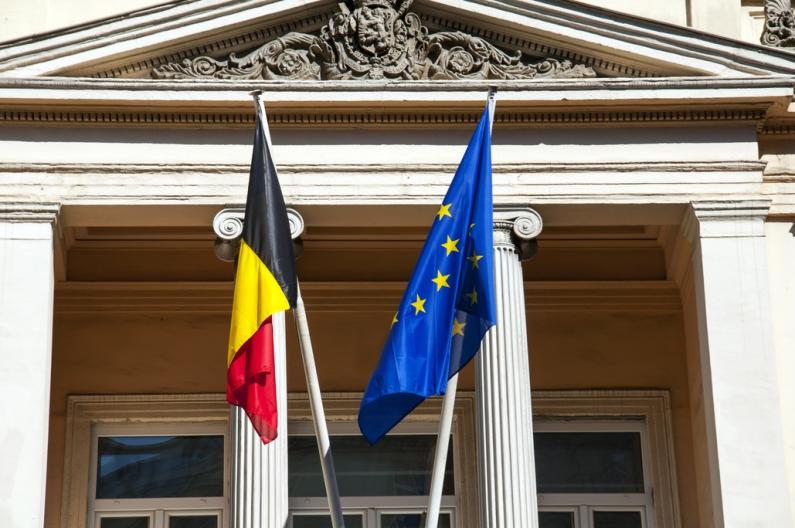 International Business
Belgium is the political beating heart of Europe and the country has several official and spoken languages. More than half of Belgians are bilingual. Why is that? Find out why multilingualism is a major asset in Belgium. In this article we answer these questions and look at the relationships between the different languages spoken in Belgium.
Belgium, a small country with three official languages
Belgium lies on the North Sea and borders the Netherlands, Germany, Luxembourg and France. Since becoming the headquarters of the EU in 1997, Belgium's capital, Brussels, is also the political capital of Europe.
Belgium is a minuscule country on the world map, but it has three official languages: Dutch, French and German and some regional languages as well. Flemings are often multilingual and are therefore sought-after in the international labour market. Belgium is divided into language regions and some municipalities are even required to produce all communication in several languages.
Dutch is the most widely spoken language in Belgium, followed by French and German. Walloon is spoken in Wallonia (with variants and dialects) and West Flemish, East Flemish, and Limburgish are examples of the many Flemish dialects. Flemish is not an official language, but a regional variant. Each of the dialects help make the Belgian-Dutch language colourful and unique.
From language history to contemporary language use
French
In the past people used to speak mainly French in Belgium, because Belgium was under French rule. In the 18th century, French was even the unified language: education was exclusively in French and all public acts were drawn up in French.
French is the second most widely spoken language in Belgium today. It is used in education  in the French Community and is the dominant language in Wallonia. French is also spoken in the Brussels Capital Region, where just over half of inhabitants speak French as their mother tongue or lingua franca.
Dutch
Later on, Belgium became part of the Netherlands and the administration tried to declare Dutch as its only language. This failed after Belgian independence in 1830. For many years, French remained the language used in education and this only changed in the late 19th and early 20th centuries after prolonged conflicts and language issues.
In Belgium today, Dutch is the official language of Flanders and along with French in the Brussels Capital Region.
German
After WWII, a German-speaking community also evolved. As reparation for World War I, Germany gave the East Cantons to Belgium. Today, German is a minority language in Belgium and only 0.7% of the entire population speaks German as their mother tongue.
Languages spoken in Belgium by language area
In Belgium, you can speak any language you want. This freedom of language  is even enshrined in the constitution. In practice, the three official languages Dutch, French and German are spoken in four delimited language areas: the Dutch language area, the French language area, the German language area and the bilingual Brussels Capital Region. In each of these areas, there are specific rules for language use in official circumstances.
Peripheral municipalities around a language area are sometimes facility municipalities. Those municipalities must also offer their services in the language requested by the citizens. This arrangement is often the subject of contention between Dutch speakers and French speakers in Belgium.
Languages in urban and municipal communication
The Administrative Language Act regulates language use for cities and municipalities, provinces and departments of the federal government in Belgium. Municipalities or cities recognised as tourist centres are allowed to offer tourist communications in at least three languages.
Specific regulations also apply to extracts of civil status records. Belgians can consult uniform multilingual forms for this purpose. The multilingual extracts then no longer require translation or legalisation between the signatory countries.
Dutch and French in education
The language used in schools depends on the official language of the area where the school is located. This applies to all subjects except language subjects. In Brussels, pupils choose between Dutch-speaking and French-speaking education. There are some municipalities where there are exceptions and colleges and universities are now teaching more and more subjects in English, a popular language with international companies.
In Flanders, Dutch is the language used in schools. French classes may be taught in French, English classes in English, but general subjects are in Dutch. In Wallonia, French is the official language used; in Brussels, schools choose either Dutch or French.
Spoken film languages in Belgium
All films (except cartoons) are in English but with subtitles in Flanders. English-language songs and singers dominate the charts. However, recently, Dutch has been regaining popularity in the music world.
In Wallonia, almost all films are dubbed in French. Walloons are proud of their French language!
Multilingualism is complex in Belgium. To help you with multilingual communication in Belgium, we offer specialist translation services (legal translation, commercial translation, medical translation, etc.) in a wide range of languages, including Dutch, French, German, English, etc. Contact us for more information.
and receive an answer within 24-48 hours
Choose the service you require
Get a quote
Confirm and receive your order
FAQ on languages spoken in Belgium
Brussels is the only bilingual language area in Belgium with Dutch and French both spoken there. However, Brussels is also the capital of Belgium and of Europe, making it a multicultural metropolis. Of its more than 1 million inhabitants, 30 per cent are non-Belgians. Brussels is officially bilingual but in practice the city has been multilingual for a long time. The Flemish minority who live there, and the many commuters who come to work there daily from Flanders, must be able to speak in their own languages.
It depends on your mother tongue. Dutch is especially easy for English speakers to learn. However some words are tricky, such as complicated words consisting of many consonants –for example, the words 'angstschreeuw', or 'slechtsschrijvend'.
No. Flemish is rather a collective name for all kinds of dialects in the Dutch-speaking area of Belgium. Dutch is one of the official languages in Belgium, alongside French and German. The Flemish government has stipulated where the Dutch language must be used. So the government speaks of 'the Dutch language', not, for instance, 'Flemish'. But there is then 'the Flemish Community' or 'the Flemish Parliament'.