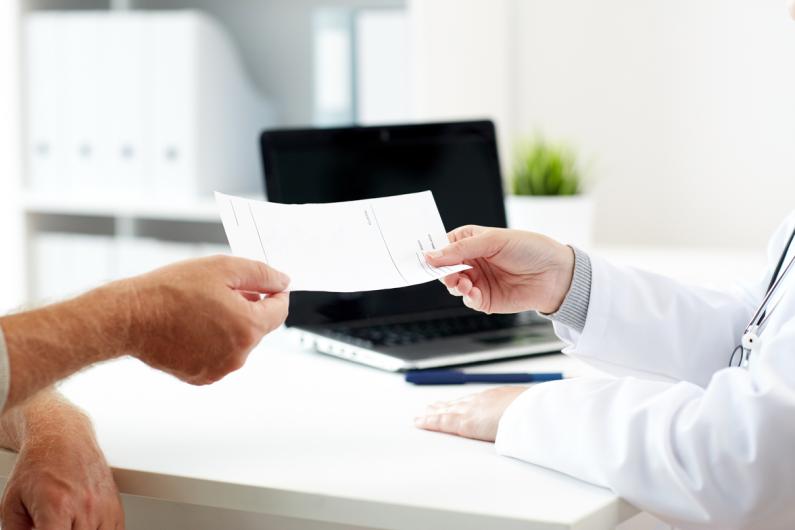 Medical Translations
Medical translation presents specific challenges and requires highly targeted skills on the part of the translator. This is especially true for translations of medical notes. These handwritten documents alone represent a major challenge for translators, hence the importance of using a specialised professional who is familiar with this type of service.
When is the translation of medical notes necessary?
When a patient consults a doctor, the latter may sometimes have to write medical notes by hand, such as prescriptions, drug prescriptions, reports, medical certificates, attestations, and handwritten forms, etc. Although the handwritten format is rarer today, a translator is still sometimes asked to work on this type of content.
For example, in the case of a medical procedure performed abroad, a translation of medical documents may be required by insurance companies, hospitals, or by another doctor whose mother tongue is different.
What are the challenges of translating medical notes?
The translation of handwritten medical notes can be particularly complex. In fact, the translator, in addition to simply translating, will also have to ensure the clarity of the original content. This can be a challenge in itself, particularly when the doctor's handwriting is difficult to read. If there is the slightest doubt, the translator will have to check the content of the note directly with the doctor, as a misinterpretation could have serious consequences.
In addition to the difficulty of understanding the document, the translator must, when faced with medical content, redouble his vigilance and care given the stakes involved in such a translation.
Who do I call to translate a medical note?
In order to translate a note or any other type of medical document, whether handwritten or typed, it is essential to use a specialised translator. In fact, only a professional with a thorough knowledge of the sector's specific terminology will be able to reliably translate this type of document.
At Alphatrad UK, we have translators who specialise in medical translations. They have all the skills, knowledge, and qualities required for the translation of medical notes. Their professionalism, care, and expertise guarantee a quality, reliable, and meticulous translation. They have a perfect mastery of the terms specific to the sector (pharmaceutical products, pathologies, etc.), and of the standards in force in each country.
In addition, all our translators work into their mother tongue, and many of them also have professional experience in the medical sector. And in case of doubt, they work with medical experts who can provide additional information, particularly in the translation of medical notes.
Thanks to our vast pool of translators, we are able to offer medical note translation services in a wide range of languages, from the rarest to the most common: French-English; English-Spanish; English-Portuguese; English-Italian; English-Russian; English-Japanese...
What you need to know about translating medical notes
The translation of medical notes presents major challenges and issues;
It requires an excellent knowledge of the sector, but also needs care and great precision;
You should use a specialised translator to guarantee the quality and reliability of the translation of medical notes.