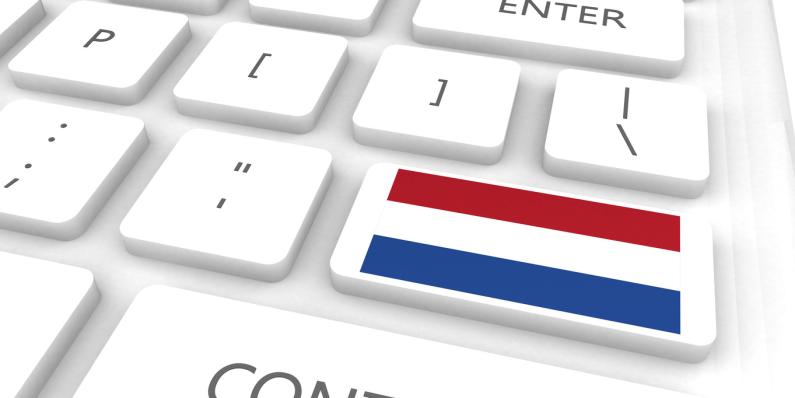 International Business
The Netherlands is not among the top five most densely populated countries in Europe, yet in 2019 it was the third most populous digital EU economy. With a continuous growth of about five percentage points per year, online commerce turnover in the Netherlands will exceed 20 million euros in a few years, with only about 13 million users. This is due to the expansion of the Internet in the Netherlands, which guarantees almost nationwide 4G mobile coverage with four networks available in the country. Almost 40 per cent of Dutch companies use social media and a good 22 per cent work with Big Data. Within the EU, the Netherlands ranks second in the integration of digital technology in the economy.
The country's largest trading partner is China followed by Germany and the USA. In purely geographical terms, the Netherlands is considered an international logistics hub and many globally active companies, including many Asian and American companies, have their European distribution centres here because Rotterdam is the largest port and Amsterdam the fourth largest port in Europe. Amsterdam Schiphol Airport is also the third largest freight and passenger airport in Europe.
Broad entry opportunities into the Dutch e-commerce market
The strong digital economy in the Netherlands offers good entry opportunities in all sectors and in some areas the chances are exceptionally good. However, only about 17 per cent of Dutch companies currently offer their products and services online, generating about one tenth of their turnover. Small and medium-sized companies in particular are not yet taking full advantage of the opportunities to sell individual products and promote new offers in the service sector. The Dutch are regarded as curious trendsetters who take innovative ideas seriously and like to integrate them into their everyday lives.
There are several elements that help facilitate the successful entry into the Dutch e-commerce market and they include:
Its geographically central location in Europe with good transport links
Its comprehensive, fast Internet connections
Its strong infrastructure and its high-quality universities
The increasing US-American influence on lifestyle and language (since the 1950s)
The willingness of Dutch people to speak English (The Dutch are number one globally for their non-native English skills).
English and Dutch content makes it easier to start trading online
Modern start-ups understand the power of language in online sales and therefore like to work with different languages in their online shops. The Dutch affinity for the English language makes access to their e-commerce market much easier, but the Dutch also love their own language and offer innovative products and services in their mother tongue
People in the Netherlands love trends and are always curious about innovations. Providing exciting offers and good service builds customer loyalty and creates trust that can be used to achieve good results in the long term. Companies understand the importance of language fluency and that this plays an important role in building good relationships.
All of our translations and language services in Dutch are provided by native speakers with appropriate industry knowledge. You will always find the ideal translator for every project with us, so you can be assured that your foray into the Dutch online business can be a complete success.