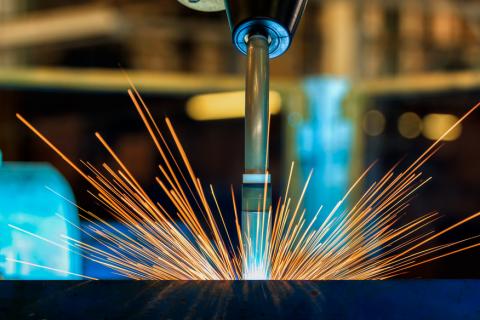 Before industrialisation, toolmaking was carried out by skilled carpenters, metalworkers, or mechanics and they designed tools and moulds using cost-intensive solutions. Gears and other parts for machines were created by hand and took many hours to do, and the procurement of spare parts or new moulds was costly and time-consuming. Only particularly skilled craftsmen were able to produce parts that fitted perfectly.
With industrialisation, the requirements became more complex and a new profession emerged, the tool and mould maker. 
Over time, four main areas of focus for the industry have emerged:
Mould making (casting, pressing, blowing, and pressure moulds)
Gauges and measuring tools manufacturing
Cutting tools manufacturing
Fixture construction (fixtures for assembly or disassembly of machines and components)
Many different branches of industry and production companies today rely on the products of mould and tool making, because only with the right special tools or being able to produce components cheaply using a series of moulds can products and services be offered efficiently and cost-effectively. Like the automotive industry or measurement technology, telecommunications relies on special solutions from the tool and mould making industry.
Many things would not be possible without tool and mould making
Modern medicine relies on mould making in the plastic processing industry for things such as disposable products. Low-cost components from series production are also needed in electronics and telecommunications. Casting, pressure, or press moulds facilitate the manufacture of many products and we would not have things such as washing machines or cling film in our homes without tool and mould makers.
Professional translation services for the toolmaking and mould making industry
In the last 30 years, the tool and mould making industry has changed significantly. Where in the past, operations were more regional, international partnerships are now in demand because customers like to obtain everything from a single source.
Specialisations in metalworking, the development of precision tools, and the construction of complex power tools make up a small area only within the possible fields of activity. The technical requirements demand a high degree of flexibility from all companies in the industry. Many companies operate globally and are continuing to expand their international business.
Small and medium-sized companies are also entering the global markets. They need excellent communication to aid their international activities and professional translation supports long-term cooperation around the globe. Our technical translators are at your disposal.