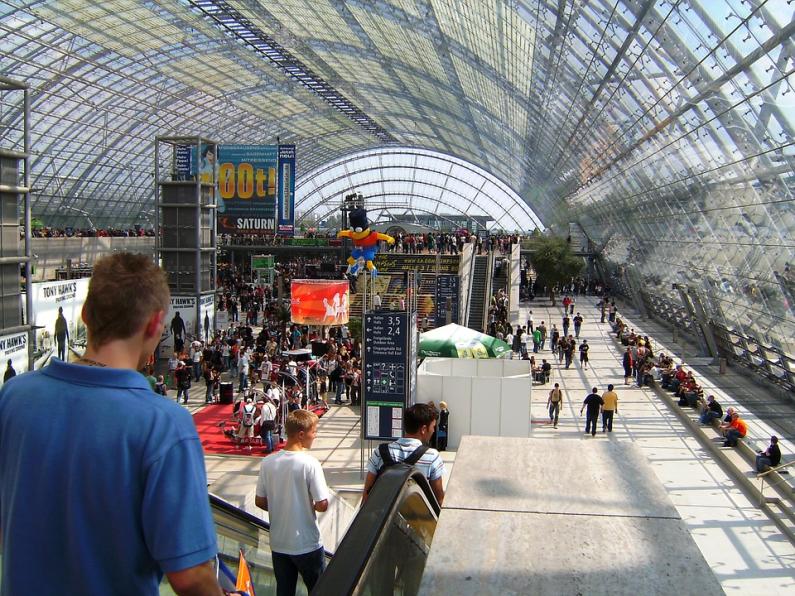 Trade fairs abroad drive exports
Trade fairs abroad help further small to medium-sized companies with international orientation in particular. They are one of the most effective platforms for cross-border information and communication. By participating at a trade fair, you will promote contact with international customers and potentially expand your export business. Participation at an international trade fair is also essential for opening up new markets. Statistics show that a quarter of all export contracts are directly or indirectly connected with trade fair participation abroad. 
Advantages of overseas trade fairs at a glance:
Presentation of your company's products abroad: Nowhere else can you present your products and services to an international audience as efficiently and directly than at a trade fair.
Information on competitors: At a trade fair, you'll find out first-hand what innovations and new products are being offered and currently developed by your international competitors.
Form exciting contacts: At overseas trade fairs, you'll be in direct contact on-site with potential customers or partners. This is not only an aid to sales but can also mean strategic advantages for future business outside Germany.
Trade fair as sales channel: Direct sales minimise the expenses of laborious cold calling and advertising overseas.
Ideas for product development: Trade fairs are platforms for innovation. You'll find impetus here to improve your own products.
Image building: It's easier to strike up conversation at a trade fair than just about anywhere else. The first good impression lasts – particularly with international contacts, who generally you would not have had the opportunity to meet otherwise.
New soft skills: In addition to economic benefits, you'll learn more about business practices in other countries through personal chats at trade fairs.  
Preparing for the overseas trade fair
A trade fair abroad of course requires more planning than participation at a domestic trade fair. Preparation should be diligent because, after all, the effort made in terms of finance and time should be worth it in the end. 
Trade fairs abroad gain in importance
Export-orientated companies of every size benefit from participation at trade fairs abroad. Personal contact with a specialist international audience makes it easier to enter overseas markets or tap new turnover potential.
Linguistic support
Naturally, our agency can offer experienced, mother-tongue translators to provide linguistic support at trade fairs and exhibitions.
In addition to translators in around 100 languages, we also have experts available for other forms of language services:
Interpreters
Voice actors for voice-overs (e.g. product videos, company presentations...)
Proofreading and editing
Subtitles for videos
Transcriptions of audio and video material
We look forward to your enquiry. The best way to contact us is via our online form or by email.