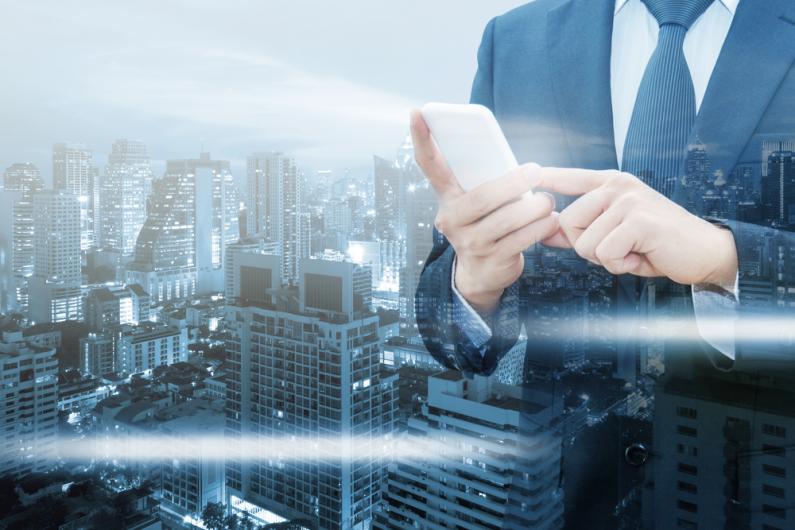 Linguistic Services
Globalisation has become commonplace in many areas of life. In the business world in particular, contacts are spread all over the globe and communication with customers, suppliers, and business partners takes place via different channels. Direct conversation, however, still plays the most important role, because it enables you to make basic arrangements or clarify complex relationships quickly without roundabout communication or waiting for important answers. Telephone interpreters provide practical support for all international companies in the legal field, discussing contract terms, and technical support.
The main advantages of telephone interpreting
One of the key advantages of using a telephone interpreter is without doubt the fast, direct line of communication with the other party.
Conferences and telephone or video meetings can be held more quickly and the cost factor is low, because, unlike with face-to-face interpreters, you don't have to take travel or catering costs into account.
It is not necessary for all participants to have internet connection either, because the service can be used over any landline and is therefore available in every region.
Which is the right telephone interpreter?
The ideal telephone interpreter has specific expertise in the field and is well prepared for the meeting. A quick checklist makes it easy to find and book the ideal interpreter for telephone calls:
1. Early enquiries & planning
Good telephone interpreters are in demand, so you often can't book them immediately. It is therefore worthwhile to make enquiries immediately after finishing a business call for which the interpreter is required.
2. What information should be included in the enquiry?
In addition to the date and time of the planned phone call, further details are required:
Which languages ​​will be spoken? Which language should be translated into which language?  Is interpretation only required into one target language or is it necessary to translate into multiple languages?
How many participants will be taking part in the conversation? Will it be a conference between several participants or will it just be between the caller and customer/client/supplier? Three people are usually standard. For example, a lawyer, client, and interpreter.
3. The planned topics of conversation
Expertise is indispensable in many business areas, including interpreting. Will you be dealing with specific specialist topics, legal issues, or fields of technology or medicine? The more precise information you can provide in advance, the higher the quality of the telephone interpreting will be.
4. How will participants prepare for the conversation?
Are there any documents to be discussed or are there certificates, reports, or other necessary material? If well prepared, a telephone interpreter can make sure that the call time is as short as possible.
5. Length of conversation
Do you know approximately how long the conversation will take? For very long conferences, it can be a good idea to work with two interpreters to make sure the interpretation remains of consistent quality, as it is tiring work requiring high levels of concentration.
6. Could gender possibly influence the conversation?
For confidential or intimate topics such as a telephone conversation with a doctor, the gender of the telephone interpreter can create a more open atmosphere. For example, women usually prefer a female interpreter when it comes to their health.
Do you need a telephone interpreter? We are happy to help!