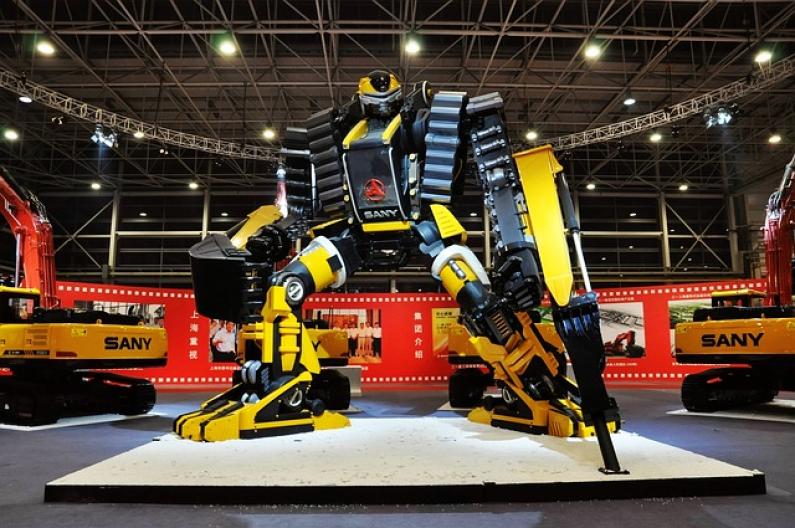 Germany is a major strategic market in the industrial robot production field:
It is the number one European producer (€3 thousand million in 2013)
It has the third-largest number of robots in the world: the number of industrial robots installed in Germany rose from 126,000 to 161,988 between 2005 and 2012. In 2014, Germany had 282 robots for every 10,000 employees in industry.
Today German industry is heavily committed to a huge modernisation programme, which is having a direct impact on the robotics sector with existing equipment being replaced at a rapid pace. Industry 4.0 is up and running!
According to a PwC study, over the next five years, German businesses will be investing 3.3% of their annual turnover in Industry 4.0, which amounts to around €40 thousand million per year.
Finally, other sectors are taking up an increasing share of the order books of automation and robotics experts – with fresh expectations and demands, and they are helping the sector to develop (+10% annual growth). There is talk of service robotics, e.g. cobotics, medical, logistics, agriculture, security, etc.
German industry is constantly on the lookout for external factors driving competitiveness and, as a result, European businesses that can offer innovative solutions need to take advantage of this dynamic.
Please contact our sales team to discuss your translation projects for the German market.
We also have offices in Germany, Austria, and Switzerland.
A few useful links: