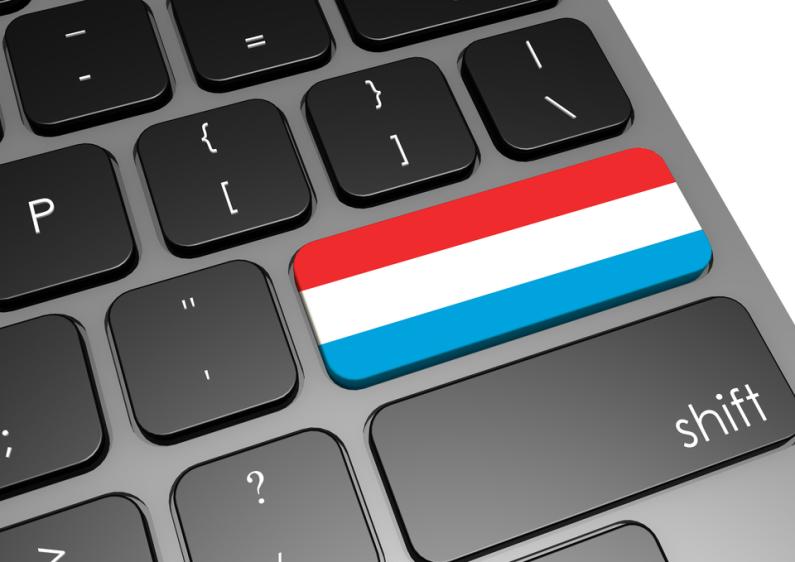 International Business
A small country in Western Europe, Luxembourg, also known as the Grand Duchy, is a highly cosmopolitan, multilingual state. What languages are spoken in Luxembourg? And when should you use each of these languages?
Luxembourg, a multilingual country
There are three official languages in Luxembourg: French, German and Luxembourgish. Luxembourgish, the national language of Luxembourg, was only recognised as such in 1984.
Other languages, such as Italian, English and Portuguese, as well as Nordic and Slavic languages, are also widely spoken in the country. This is due to the large number of foreign residents, who make up almost half of the total population.
The country's geographical location, at the heart of Europe and bordered by Belgium, France and Germany, has contributed to this multilingualism.
Different languages are used at different times in Luxembourg
In Luxembourg, choosing which language to use varies according to the circumstances (private, professional, media, tourism, etc.). Here is an overview of the languages used in different situations:
Languages spoken in Luxembourg in everyday life
In Luxembourg, the language most commonly used in everyday life is French, the country's lingua franca, followed by English, German and Luxembourgish. French is mostly used in retail outlets, supermarkets, restaurants and cafés etc. However at home, Luxembourgish is the most popular language (spoken by 57% of the population), followed by French (22%), Portuguese (22%), German (5%) and English (5%). – Source: Statista.
Languages spoken in the workplace
In the workplace, French remains the most popular language for communication. However, English is more widely used in certain sectors and international organisations. It is spoken widely in the banking, industrial and financial sectors, as well as in international trade and within the European institutions. Portuguese is also widely used in the construction, hotel, maintenance and cleaning industries. Luxembourg is home to a very large Portuguese community (14.5% of the country's total population is Portuguese, according to the government website Luxembourg-public.lu). Finally, in political circles, Luxembourgish is the preferred spoken language, and French is the preferred written language.
The language of administration in Luxembourg
In Luxembourg, administrative procedures can be carried out in French, German or Luxembourgish, as specified in the 1984 law on the language regime. However, legislative acts must be drafted exclusively in French. From a legal point of view, French is considered to be the only authentic language.
Law enforcement officers and emergency services (police, fire brigade, etc.) need to be fluent in at least French, Luxembourgish and German. In legal proceedings, people are free to choose whichever language they want.
Languages in tourism and culture
In Luxembourg's tourist industry any language can be used. In museums and other tourist sites, tourists can make themselves understood in English, German, French and other languages.
At the cinema, films are either shown in their original version with subtitles in German or French, or are dubbed into one of these two languages. Plays are performed in a variety of languages (Luxembourgish, German, English, French, Portuguese, etc.).
Languages taught at school in Luxembourg
Throughout their schooling, Luxembourg pupils learn to speak at least three languages (choosing fro Luxembourgish, French, German, English, Spanish, Italian, etc.). Luxembourgish is the most widely used language, followed by French, then English and German.
Media languages
Television and radio stations in Luxembourg broadcast in Luxembourgish. There are, however, some programmes in other languages such as French, English, Portuguese, Italian, etc. The written press favours the use of German, and sometimes French. Luxembourgish is not used very often.
To help you navigate between the different languages spoken in Luxembourg, we offer specialist translation services (legal, medical, commercial, marketing, etc.) in a wide range of languages, including Luxembourgish, French, English, German, Portuguese, Italian, etc. Please contact us to find out more.
and receive an answer within 24-48 hours
Choose the service you require
Get a quote
Confirm and receive your order
FAQ about languages spoken in Luxembourg
The Grand Duchy has three official languages: French, German and Luxembourgish. These are the main languages of Luxembourg. French is mainly used in the workplace and for administrative purposes. German is used in the media. Luxembourgish is mainly used at home.
To thank someone in Luxembourg, you say "Villmols Merci". The person you're talking to will reply "Keng Ursaach" (= "you're welcome") or "Gär geschitt". As a Frankish language, Luxembourgish is very close to German and Dutch. It also includes some words from French.