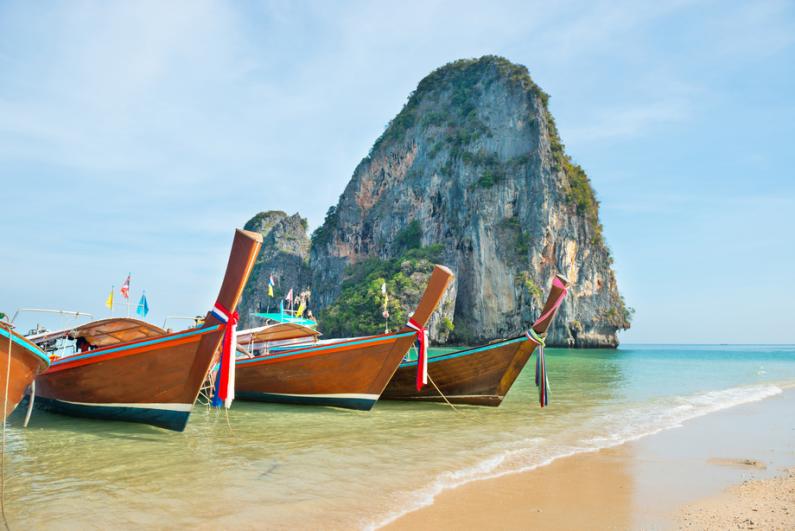 Professional Translations
Translation is an essential step in an industry as global as the tourism industry. A high-quality translation will not only attract a multilingual audience, but will also enhance the legitimacy and reputation of your company.
What is a tourism translation?
Tourism translation refers to the translation of documents including brochures, travel guides, promotional offers, marketing campaigns, websites, catalogues, blogs, sales brochures, press releases, etc., relevant to the tourism industry.
Many organisations in the tourism industry may need to carry out a translation if they are addressing an international clientele. This is particularly true of tourist offices and travel agencies, but also of hotels, restaurants, airlines, museums, etc. 
The translation of tourist industry documents will help you to address a multilingual audience, and therefore promote a destination or an offer to more people.  
How to make a successful translation for the tourism industry?
A high-quality translation is essential for promoting a tourist site, service or product. In order to obtain a reliable, fluid, final result adapted to your audience, it is essential to use a professional tourism translator specialising in this type of translation.
A specialist translator with an excellent knowledge of the countries and places in question will be able to translate a wide range of different elements such as cultural events, practical information, gastronomy, history, geography, itineraries, activities, tourist sites, and information on monuments etc.
You should consider using a translator who is familiar with the type of translation involved. For example, if you need to have a translation of your travel agency's website, the translator must be a specialist in web translation and be able to master, among other things, natural referencing (SEO) techniques.
A translator should translate into their mother tongue only, so you should look for the tourism translation services of a native translator. In addition, the translator should ideally live in the country concerned by the translation and therefore be using the language daily, to master the current linguistic subtleties perfectly.
In addition, the translator should have a perfect knowledge of the cultural nuances of the destination country to adapt the text to the audience concerned. This is even more important for marketing, advertising and promotional documents, where cultural subtleties are greater.
Finally, a tourism translator must possess fundamental qualities such as accuracy, attention to detail and a strong creative ability, to accurately translate the emotions conveyed in the original text.
For high-quality translations, you should use the services of a renowned tourism translation agency with many years of experience.
FAQ on tourism translation
Many documents can be translated from print documents (magazines, brochures, posters, etc.) to web content (website, social networks, etc.). You should also consider carrying out subtitling or multilingual voice dubbing for audiovisual tourist material (audio guides, travel videos, documentaries, etc.).
The cost of a translation varies greatly and depends on the type of content, the volume of text to be translated, the language pairing involved, and the technical nature of the document, etc.
It is important to translate content into your audience's language. If you are addressing an international audience, it is important to translate your content into the most common languages: English, French, Spanish, Italian, Portuguese, Chinese, Arabic, etc.