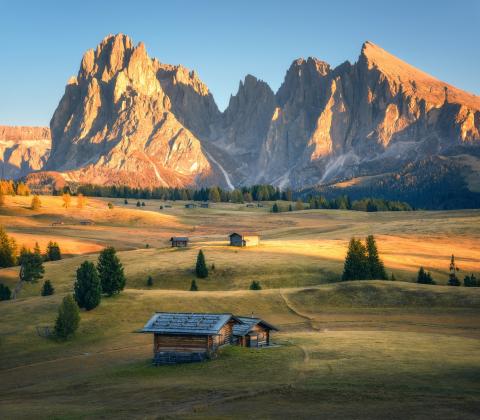 Tourism is one of the world's largest industries. Many millions of people are employed in this industry around the world. Faster transportation, ever-cheaper connections and accommodation prices, as well as new forms of tourism, will continue to ensure that the travel industry remains an attractive business area in the future. Flawless translation is required to be able to advertise destinations, accommodation, flights, and places of interest on an international scale, and provide foreign language tourists with information.
Our international team of translators knows the importance of having a sure instinct for translation in the tourism sector.
We ensure that your advertising texts also work in other foreign languages and appeal to a broad audience. The language barriers, however, must be overcome not only in the relationships between you and your customers. Professional translation is equally indispensable in the tourism industry for areas such as agreements between tour operators and hotels, or when a service contract is required. The parties involved must understand all the details, and the respective national and legal standards must be adhered to.
Here's an overview of the types of projects we currently complete for our clients in the travel and tourism industry:
Translations in this area are specifically geared to respective target cultures. That is why Alphatrad attaches great importance to the intercultural competence of its translators in addition to their language skills. We work exclusively with native speakers who not only have many years of experience in professional translation, but have also acquired relevant qualifications in the tourism and hotel industry. The different cities, regions, hotels, and restaurants can be attractively presented in various languages only through translations which are adapted to the target language and culture.
Contact our professionals by email where you can request, a free, no obligation quotation. You'll be surprised at the speed and professionalism of our service!
Our branches:
Business Translation Services for 100+ Languages
Travel & Tourism Translation Services: Related Articles