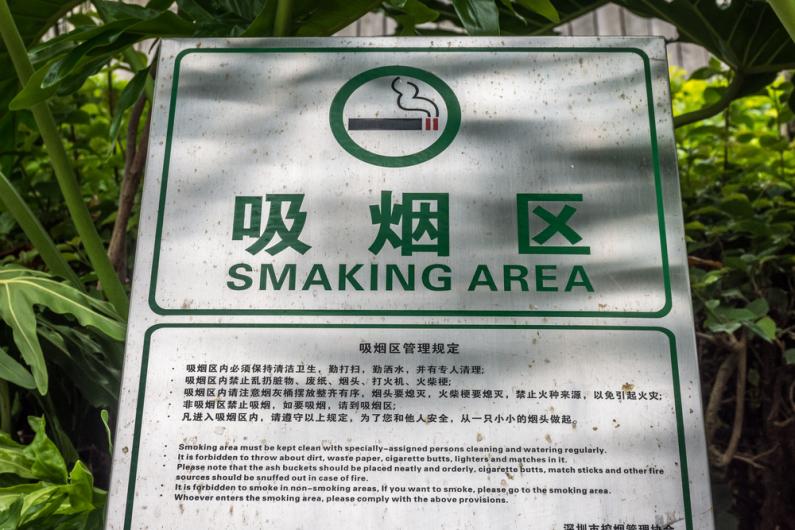 Sometimes companies fall prey to false economies, as you can see in the image next to this text. Evidently, not enough effort was put into finding a quality translator here. Not even by the official authorities.
Mistranslations on a menu abroad might cost only a smile or a laugh – but in real business life they'll end up costing you a pretty penny.
So how can you tell if translation and language service providers deliver what they promise? Here, we suggest the points you should pay attention to.
Good, professional language and translation service providers are generally characterised by the following points:
They only use native translators
Only native speakers have mastered all the subtleties of the language to guarantee consistently high, near flawless quality. That's why it should be a matter of course for quality language and translation service providers to choose translators who are native speakers of the target language into which your texts are to be translated.
Your translators should also have additional, proven expertise in the subject area that's important to you...
Do you have legal documents you want to process for business contacts with companies outside your own borders? Then your translator should of course be familiar with the subject matter, because mistakes cost money and give rise to legal uncertainty. The same applies to manuals for machines, instructions for medical equipment, etc. A professional translation service will find the appropriate specialist from its pool, who is fast, reliable, and has the necessary expertise for your industry.
For larger volumes, your translator should use common software tools for terminology, organisation, and project management
It is important to consistently use the same technical terms and corporate expressions and phrases throughout, whether in very long documents or in various different marketing materials. The only way for a translator to ensure this is achieved is by using appropriate software, such as translation memory systems and terminology databases. It also pays off if your provider has expertise in language engineering – i.e. they know how to deal with the file formats you'll deliver the texts in. DTP skills are also advantageous. Pay attention to this for more extensive documents – it's worth it for your corporate identity.
Queries instead of guesswork
Experienced professionals work efficiently: they ask questions before getting started on the wrong track and heading off in the wrong direction. You should view the queries in the same way you do in business life in general – as a sign of competence and highly effective work practices.
Whenever necessary: ​​proofreading by another native speaker
Nobody's perfect and that goes for translators too. That's why in many cases quality translators will have their work double-checked by a second pair of eyes, especially for texts that will subsequently be published. Of course, the proofreader should also be a native speaker of your target language.