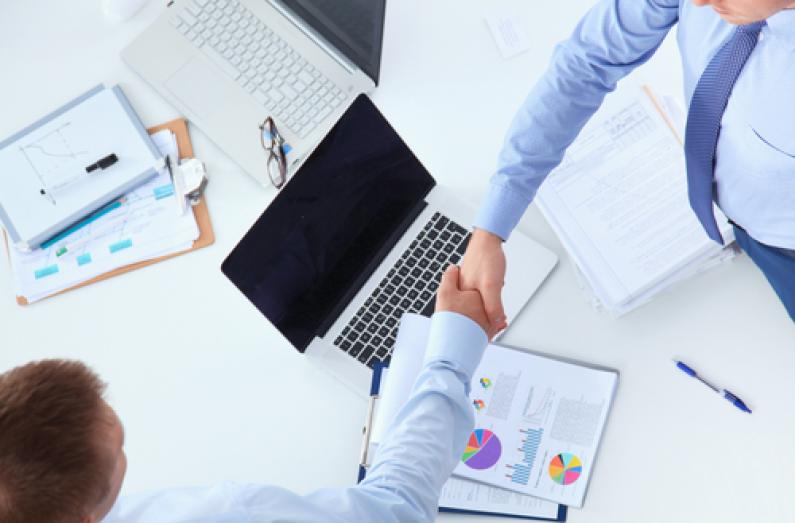 Legal Translations
The translation of contracts should be left to experts. Only experienced translators with specialist knowledge in this field can provide legally secure translations for both parties. Find out what you need to pay attention to.
The translation of contracts
Speaking a foreign language fluently is one thing – drawing up a contract in another language is a completely different matter. Contracts require special wording even in your own mother tongue; if both parties speak different languages, the translation of the contract should be undertaken by a professional.
Although many companies deal with parties from different countries, a distinction must be made between simple sales, business partnerships, complex licensing agreements or land and property sales and the translation of contracts.
Translation of contracts is complex and involved because, in addition to confidentiality, the content of the contract plays a particularly important role: the respective document must be translated conclusively in order to reflect the content of both parties correctly. In addition, legally worded passages containing legally valid paragraphs must be translated carefully and with the necessary expertise to comply with applicable laws. For example, the translation of marriage contracts or extensive licence agreements, requires foreign language experts who also have appropriate legal knowledge.
To ensure that both parties are fully informed about the terms of the contract, it should be entrusted to a qualified translation service. Only then can all parties be completely sure that they are informed about the entire scope of the contract.
We offer legal translations
Experienced translation agencies specialising in the translation of contracts work together with specialist translators who have the appropriate legal knowledge to translate purchase contracts, contracts for work, framework agreements or service contracts.
A professional translation agency is also the first point of contact when it comes to an objection, revocation, or termination, to meet deadlines and to translate legal passages in a legally compliant manner.
We offer legally compliant contractual translations that reflect all contractual obligations in a way that is both analogous and correct in terms of content. We also have sworn translators for certified translations, which are often commissioned with legal translations.
Native speakers with legal backgrounds
More than 100 languages and many different dialects are served by native translators. We are represented in over 12 European countries with more than 80 branches and provide individual and personal support for every case – whether for private individuals or companies.
From the initial quote to the in-house translation process and the provision of the documents, the entire process is handled by one contact. Questions and problems can thus be clarified immediately.
We only work with qualified translators, proofreaders, and language experts in order to guarantee high-quality translations by the planned deadline.