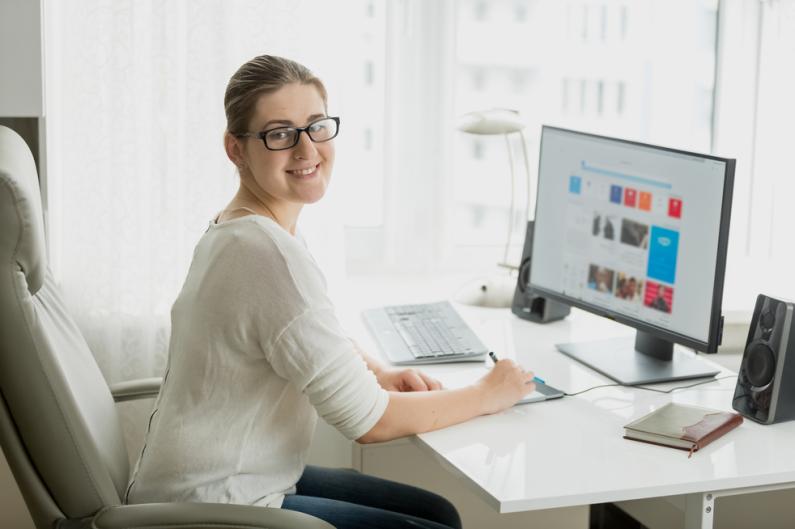 Are you looking for a professional translator to help project your company onto the international stage? With the huge number of translators in the market, the first step is to recognise a good translator. Discover the five essential skills that every good translator must have.
1. A good translator only translates into their mother tongue
First of all, it is important to choose a professional translator who only translates into their mother tongue. This is because they are able to master linguistic subtleties and they will have a richer vocabulary than a non-native translator. This skill is therefore a real guarantee of quality.
If a translator offers translations into a language that is not their native language, the quality of the translation may be seriously compromised. A good translator must therefore have a perfect command of the source language of the translation.
2. A good translator has their own area of expertise
A good translator will often be a specialist in a particular field of activity: financial translations, legal translations, medical translations, website translations, marketing translations, etc. This competency allows them to develop a broad knowledge of the terminology specific to the sector, as well as a mastery of the translation process specific to this field of expertise.
It is therefore very important to turn to a translator who specialises in the sector of activity concerned by the translation. This is especially important in certain fields such as the financial world or the medical sector; because here, translation errors can be very damaging.
3. A good translator takes cultural norms into account
Translation is not just a linguistic skill. In fact, a large part of the translation process is the cultural adaptation of the text. This is particularly useful in the advertising sector or in the translation of marketing content, social networks or literary works, which use many idioms, cultural references, puns and slogans that need to be translated carefully to respect the target culture while preserving the original message. A good translator should therefore have a solid knowledge of the local culture.
4. A good translator is careful, punctual, and discreet
Among the essential skills of a good translator, care, punctuality, and discretion are key. Indeed, any reliable professional translator must be able to guarantee that deadlines will be met, that they will react quickly to your request, and that the documents submitted will be kept completely confidential. Finally, thoroughness is another essential skill to guarantee a translation that is free of errors, typos, or ambiguity.
In addition, a good translator will not hesitate to ask questions about the context of the translation, the specificities of the document provided, or to manage expectations.
5. A good translator delivers a fair, smooth, and accurate translation
Thanks to their solid linguistic skills, an experienced professional translator will produce a smooth and faithful translation of the original, without translating it word for word.
The translation must preserve the essence of the original document and the language style, but be adapted to the target language and culture.
The final document must therefore be fluent and be able to be read without any difficulty.
FAQ on the skills of a good translator
To find a good translator, you should consider their years of experience, the number of projects they have completed, and you should possibly ask for testimonials from their clients. To ensure you receive a reliable and competent service, you should use professional translators from a translation agency that is well established and has a good reputation, such as Alphatrad UK Translation Agency.
Alphatrad UK is a part of the Optilingua International group, which has more than 40 years of experience and has nearly 80 offices throughout Europe. Our large pool of qualified talent means that we can entrust your documents to a seasoned translator with solid skills, working in their mother tongue and specialising in your sector of activity. Our project managers will advise you professionally.
The price of a translation varies according to criteria such as the sector of activity, the number of words, and the language pairing, etc. If you use a low-cost translation service you will often receive a low-quality translation. To find out the cost of a translation with Alphatrad UK, request a free online quote.