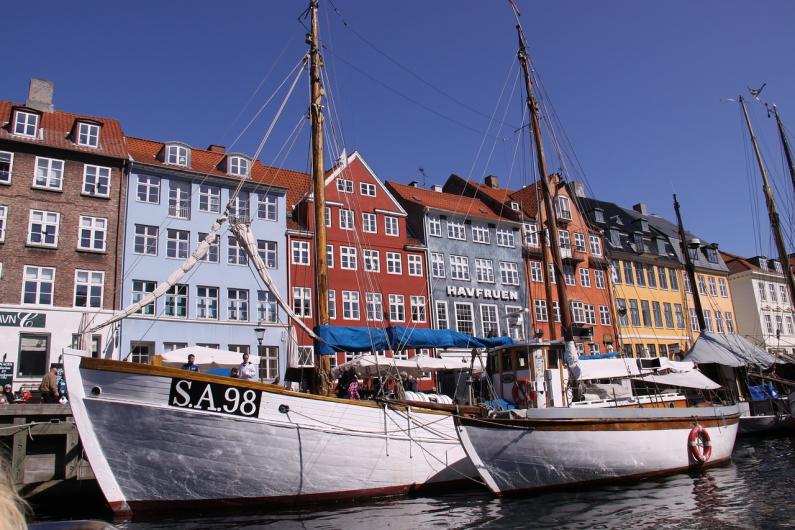 International Business
Denmark borders Germany to the south and is separated from Sweden and Norway by the Skagerrak to the north and the Kattegat to the northeast. Although the Skagerrak in Denmark is clearly considered to be part of the North Sea, the Kattegat traditionally in Scandinavia is not really attributed to the Baltic or North Sea.
The country's climate is temperate despite to its northern location. In summer it is pleasantly warm and average temperatures are around 20 degrees Celsius. In winter, temperatures are similar to those in Austria or Germany. However, the cold wind makes the winter months seem much chillier.
Other interesting facts worth knowing about Denmark include:
Denmark is located in Scandinavia and, apart from the Jutland peninsula, comprises 406 islands, of which only 82 are inhabited.
The Øresund Bridge is the link to neighbouring Sweden and Denmark's capital Copenhagen is home to the statue of the Little Mermaid.
Less well known is that there is no point in the country further than 52 kilometres from the sea and Denmark's most significant elevation is just 172 metres high.
As the country is very flat, it is hardly surprising that about a third of Danes cycle to work every day.
The sporty Danes love hot dogs, which they prefer to pay for by card, like everything else. It doesn't matter if it's just a few euros for the cloakroom in one of the popular clubs or if larger purchases are necessary.
Hot dogs are a popular treat in Denmark, and if you are still unmarried by your 25th birthday you risk being showered with cinnamon.
The cinnamon bath is a comparatively new tradition that is understood a little differently, depending on where you are (especially on Sjælland and North Jutland). In the capital, people are served cinnamon curls, while elsewhere they really do throw cinnamon powder at you.
Hygge & the Danish language
Hygge is a core part of Danish culture and the word means cosiness, warmth and enjoyment. The Danes don't let themselves get stressed and, especially in the cold winter months, life is very relaxed and decelerated. It is fitting that Denmark operates the two oldest amusement parks in the world, which are still visited by visitors from all over the world. The adjective hyggelig has now made it into foreign language usage via travel literature and can be translated as spreading a sense of well-being.
Danish is the country's official language, although this is not recorded anywhere in writing, and Danism refers to the adoption of Danish words and terms into other languages.
As a translation agency, we are happy to work with native speakers and translate manuals, contracts, certificates, brochures and many other documents for you from Danish or into Danish.
and receive an answer within 24-48 hours
Choose the service you require
Get a quote
Confirm and receive your order
FAQ on interesting facts about Denmark and Danish
The official currency in Denmark is the Danish krone. However, there are many places in Copenhagen that accept the euro. The city centre can be easily reached from the airport by underground, as the network is well developed. Visitors to this colourful city with its many cobblestone streets and small houses can discover Copenhagen very easily on a bicycle. In this bicycle-friendly city, there are more bicycles than inhabitants and you can rent bicycles everywhere.
An important point to note concerns road traffic. On country roads, the maximum speed limit is 80km/h everywhere, and on the motorways you must not exceed 130 km/h. The maximum speed for motorhomes on motorways is 100 km, 80 km on country roads and 50 km in towns. For caravans the limit is 80 km and 50 km in towns.
Swimming is allowed almost everywhere on the country's coasts and a blue flag indicates very good water quality. The shallow beaches in the northwest are especially good for families, but on the North Sea beaches it is windier and there are dangerous currents.
Danish is the official language in Denmark. However, about 86 percent of Danes also speak English, which is taught in schools. In Greenland and the Faroe Islands, Danish is the second official language alongside the respective national language and is recognised as a minority language. In Schleswig-Holstein, in Germany, Danish is also protected by the constitution of the country and in Glücksburg and Flensburg there have been bilingual place signs for several years.