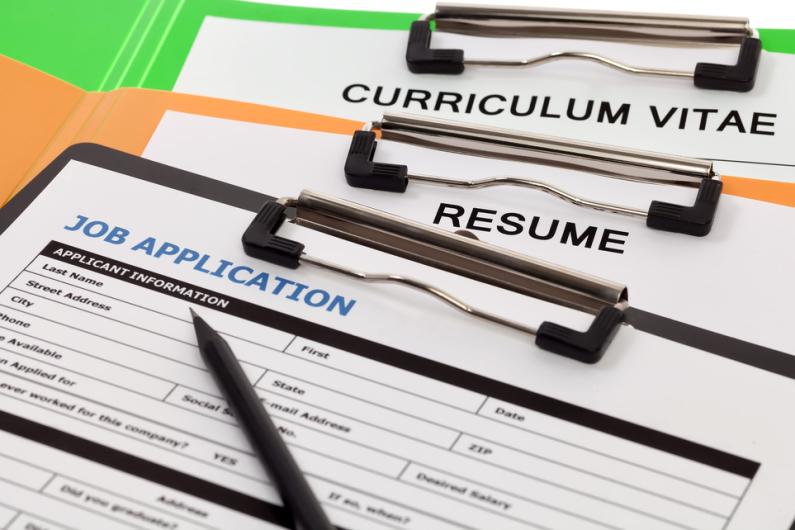 Are you applying for an internship or a job in a company based in an English-speaking country? Discover our tips on how to translate your CV and cover letter into English.
Find out about the standard requirements for CVs in the country you are hoping to work in.
One of the first steps you need to take before translating your CV into English is to find out the rules for writing a CV in the country you are applying to. This is because, depending on the country, the length, structure, and information that needs to be included, can vary greatly.
> Length and structure of the CV in English
The standard length of a CV varies depending on the country. In the USA, for example, the standard format for a CV is one page. In Australia, on the other hand, it is perfectly acceptable to have a three-page CV.
The overall structure of a CV in English is fairly similar for all English-speaking countries. Here are the most important sections you need to include:
Personal details: Name, address, telephone number, e-mail address
Profile: Provides an opportunity to introduce yourself and your career aspirations 
Professional experience: Highlight your professional experience, from the most recent position first
Education and qualifications: Your qualifications and any training you have undertaken
Skills: Your competences and skills (software, IT, language skills...) 
Miscellaneous: Your interests and hobbies
References: This category is optional.
> No photo in the CV
While it is common in some countries to include a photo with your CV, it is not so common in countries such as Canada, USA, UK and Australia. Also avoid mentioning personal details such as age and place of birth.
> Avoid using "I" in a CV in English
In order to keep the translation of your CV and cover letter into English professional, it is recommended that you don't write it in the first person. Repeatedly using "I" can come across as egocentric and repetitive.
Do not mix British English and American English
There are many differences between American English (AE) and British English (BE). The word 'curriculum vitae' (or 'CV') is written in British English, whereas in American English it is called a 'resume' or a 'personal resume'. The use of the words Cover letter is the same in all English-speaking countries.
Unless you are very careful, it is easy to confuse the two versions of English. Some differences are extremely subtle, such as the Latin-derived words that can be written with either "-ize" or "-ise" at the end. For example, the British word "categorise" is written "categorize" in American English.
Be aware though that globalisation has led to the 'Americanisation' of some words and it is not uncommon to see British words that are now spelt differently. To be sure, choose the English version that is relevant to your job search and stay consistent by using the same English version for the entire translation of your documents.
Contact a professional translator to translate your CV into English.
Given the complexity and importance of translating a CV or cover letter into English, it is safest to use a professional translator. They will be able to translate your CV and adapt it to the rules of the country you are applying to. This will greatly help your application.
FAQ on translating your CV into English:
At Alphatrad, we are able to translate your CV and cover letter into perfect English using the appropriate professional tone and terminology.
At Alphatrad, we guarantee strict confidentiality, no matter what type of translation is requested.
You can send us your CV and covering letter in Word format and we will send them back translated in the same format.