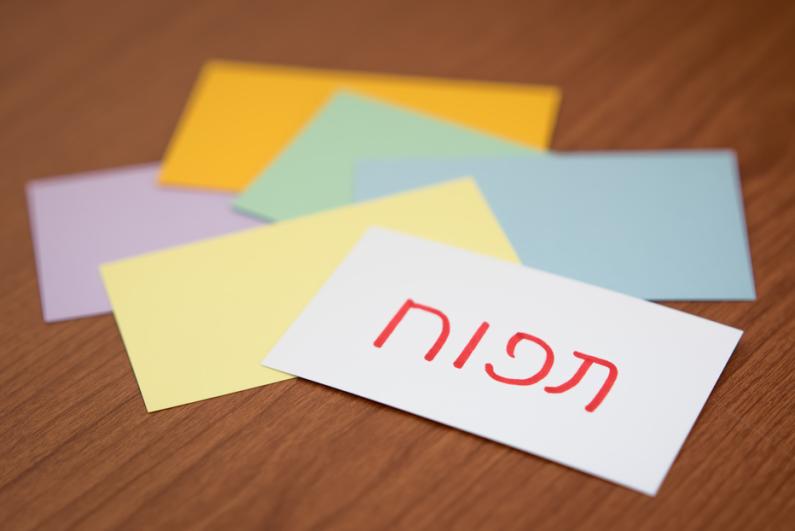 Professional Translations
Modern Hebrew, the official language of the State of Israel, is currently spoken by nearly 10 million people in Israel and around the world. What are the peculiarities of the Hebrew language? When may a translation into Hebrew be necessary and who can be called upon to guarantee the quality of such a translation? We will tell you everything you need to know here.
Translation into Hebrew: origins and specificities of the language
Today, there is a distinct difference between classical and modern Hebrew. Classical Hebrew is an ancient language, and it is the ritual language used by the Jewish religion. The books of the Torah were written in Biblical Hebrew, and Hebrew is considered to be the "holy language".
Hebrew is a Semitic language, along with Arabic, Ethiopian and Aramaic languages and it also has its own alphabet. The Hebrew alphabet, consisting of 22 letters, is called abjad, because it only has consonants. Like Arabic, Hebrew is written and read from right to left.    
Why translate your texts into Hebrew?
Many international companies have chosen to invest or set up operations in the State of Israel. Hebrew is not just spoken in Israel though, as there are nearly one million Hebrew-speaking people outside of Israel, all over the world, notably in Australia, Argentina, North America, Brazil...
While most people generally speak English very well, communicating to this audience in their mother tongue can be a differentiating factor. English is widely used in tourism, but Hebrew is the preferred language for administrative, legal, financial, commercial and cultural documents and media. It is also a language with a very strong cultural and religious identity.
Whatever your objective (setting up in Israel, internationalisation of your company, a multicultural team with Hebrew-speaking staff, etc.), it would be very wise to have your communication material and your website translated into Hebrew.
Who should I contact for a Hebrew translation?
Hebrew is a complex and delicate language to translate. Only a professional, native Hebrew speaking translator will be able to guarantee the quality of a translation into Hebrew.
At Alphatrad UK, all of our professional translators work in their mother tongue and most of them are even based in Israel. They are therefore familiar with all the subtleties of the language, as well as cultural nuances. Using a professional translator in Hebrew therefore protects you from language errors or highly damaging misinterpretations.
We therefore guarantee you a high-quality, reliable and confidential translation, carried out on time.
At Alphatrad UK, we are able to translate your material between Hebrew and many different languages: English-Hebrew, French-Hebrew, Spanish-Hebrew, Portuguese-Hebrew, German-Hebrew, Italian-Hebrew...
FAQ about our Hebrew translation services
The cost of a translation to or from Hebrew varies according to the type of document to be translated, the sector of activity, the technical level, and the expertise required, as well as the number of words and the language pairing. If you would like an exact cost for your translation, please request a free online quote.
At Alphatrad UK, we are able to translate all types of documents, whatever the medium (audio, video, written) and the sector of activity (commercial, legal, industrial, medical, etc.).
Here again, deadlines vary according to factors such as the number of words and the complexity of the document. You can, however, choose our priority option, which ensures you will receive your translation within a few hours.