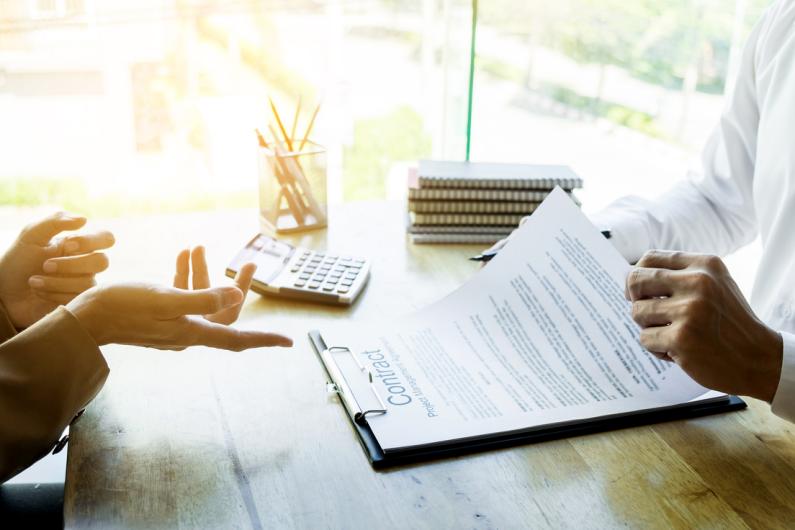 Legal Translations
The business contract is an essential document that is required when two parties undertake business transactions. In the context of international business activities, the contract often needs to be translated into the language of the recipient, in accordance with local legal and cultural codes.
What is a business or commercial contract?
A business contract is a legal document that frames the commercial relationship between two parties, such as a seller and a buyer. The contract is commercial if it is drawn up by a trader, or if it is carried out in the context of a commercial act.
For a business contract to be valid, it must contain a number of specific legal details: precise clauses relating to the subject matter of the contract, prices, settlements of potential disputes, as well as the identity of both parties and the terms and conditions of the agreement, among others.
When to translate your business contract?
The translation of a business contract might be necessary in specific cases, such as when a company is opening a subsidiary in a non-English-speaking country; import-export activities; international commercial partnerships, etc.
In these instances a translation is essential to aid the transaction between two interlocutors with different languages. 
Translating a business contract into English, which is the language of business, can facilitate communication between the two parties.
How do I translate a business contract?
Given the stakes involved in this type of document, it is essential to call on a seasoned professional to translate a business contract in due form. Indeed, the slightest misinterpretation or ambiguity can distort the entire document and cause significant damage in the event of a dispute.
The translation of business contracts must therefore be carried out by a translator specialising in legal translation. A specialist translator will be able to grasp all the specificities of the document and produce a flawless translation that is faithful to the original and respects local legal standards and cultural codes.
The translator must also be a native speaker (a translator who always translates into their native language), and they must be from the country targeted by the translation.
For example, if you want to translate a business contract from a foreign language into English for someone in the United States, you will need an American translator. There are many differences in vocabulary, grammar, and spelling between British and American English.
FAQ on the translation of business contracts
The confidentiality of a contractual document is fundamental. It is therefore important to use a reliable and reputable agency that ensures the utmost confidentiality of your documents and personal information..
It is indeed possible to have the translation of a business contract certified. In this case, a sworn translator from the target country should be used.
A business contract may be translated from a foreign language into English if English is the mother tongue of one of the parties, or if English is chosen as the preferred language of the two parties.